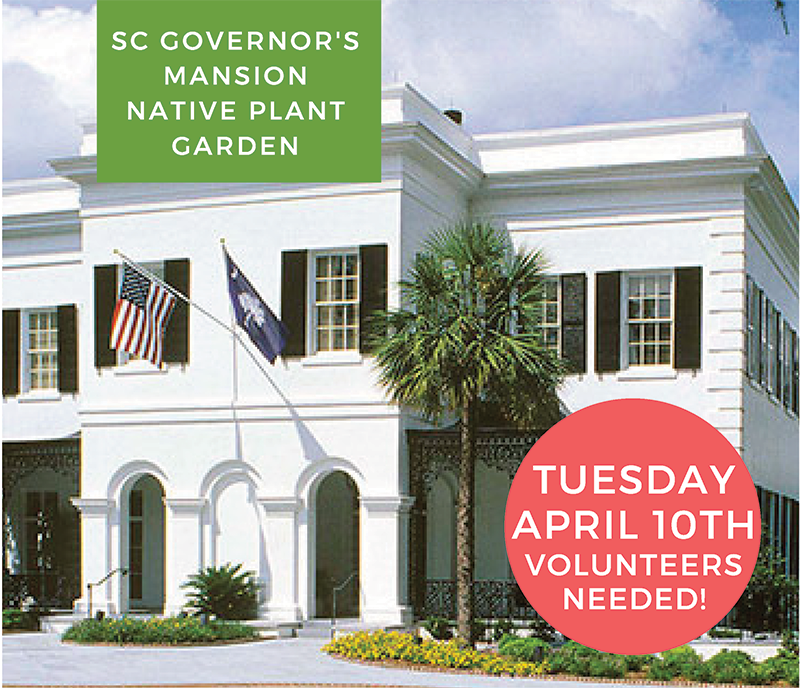 Governor's Mansion Planting
Build a Native Plant / Bird Friendly Garden at the Governor's Mansion in Columbia
Help Audubon SC install bird-friendly habitat with a native plant garden at the Governor's Mansion Grounds. We nee hands to prep planting beds, plant native plants, and install birdhouses. Register below!
Tuesday, April 10, 2018 @ 9:00 AM
SC Governor's Mansion
800 Richland St
Columbia, SC 29201
———————————————–
Here at Wingard's Market, we specialize in providing outstanding customer service, offering professional gardening advice, and answers to your everyday gardening questions. Stop by and visit our Beautiful Gift Shoppe and Fresh Produce Market while you stroll under century-old pecan trees. It's truly a Garden Wonderland!
Located at 1403 North Lake Drive in Lexington, SC. Call us at (803) 359-9091