Kid's Day
Benefit for the Carolina Wildlife Center.
Kid's Day 2018
Wednesday, April 4 | 10:00 AM – 2:00 PM
Possums…turtles…owls…snakes, oh my!
$5.00 Per Person Fee (Fee goes to at-risk wildlife care at Carolina Wildlife Center (a 501c3 organization).
Give your kids something different to do on Spring Break besides TV and video games!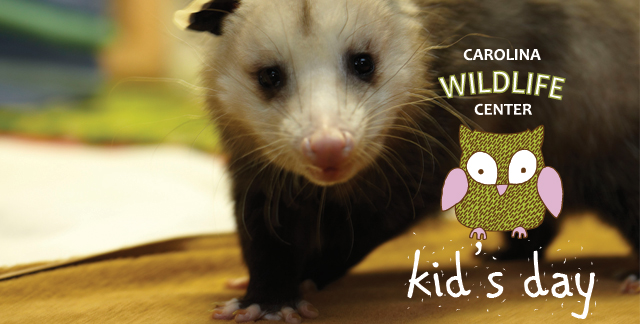 Join us for a day filled with animals, gardening, and good wholesome family fun at this year's Kid's Day benefit for the Carolina Wildlife Center.
Carolina Wildlife Center is a non-profit organization, located on Old Bush River Rd., dedicated to the care and rehabilitation of local wildlife. They take in birds, squirrels, possums, fawns, baby bobcats, snakes, turtles and many other varieties of wildlife who are injured by cars, trucks, boats or abandoned. They nurse them back to health and release them to the wild. Their staff is volunteer, as is their funding, so this is our chance to help them with both.
If you're looking for a worthwhile activity with your kindergarten or elementary school age children or grandchildren, this is a great event for a worthy cause. Jay Coles and his team will bring over their ambassadors and share with them.

Kids Day 2017
Kids Day 2016