We all crave a little make believe in our lives and there's no better way than to create a fairy garden. Starting with just a large container you can create a magical miniature garden that will enchant your family for years.
"Hand in hand with fairy grace will we sing and bless this place."
-William Shakespeare
The possibility is endless as you create this make-believe garden. It's where a twig could become a tree, leaves turn into furniture and your little people become whatever your imagination will allow.
This beautiful new trend in small container gardening has come alive at Wingard's Market.
What makes this type of gardening so unique is that there are no rules. It's a journey that you create through your own creativity. Let the joy of building a miniature fairy woodland come to life no matter what your age.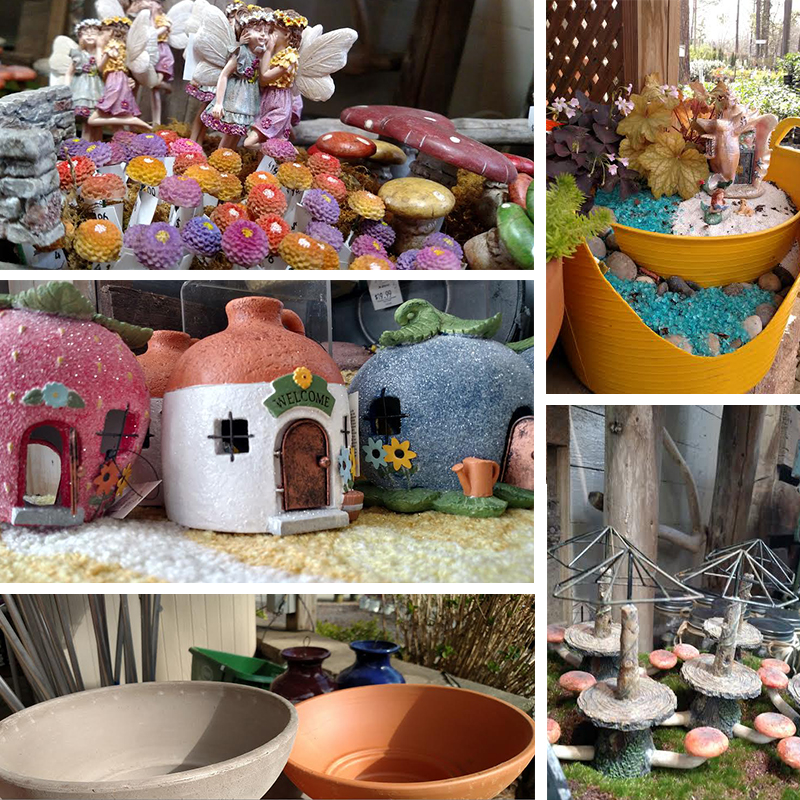 If fairy gardening is new to you here are a few tips to get you started:
Choose a container – This is the perfect place to let your imagination run wild. The container you pick can be a traditional pot large enough to house your design, or you can take a trip to your local flea market and get creative. An old porcelain sink or bathtub, old roasting pans, a wheelbarrow, old galvanized buckets or anything else you can add drainage holes to the bottom is perfect.
Plan your design – If you feel overwhelmed with too many choices start by picking a theme. This will help your imagination narrow down what you want your garden to be.
Here are a few ideas:
Barnyard
Bird watching
Cottage Garden
Home sweet home
Gypsy Garden
Once you have your theme in place, have fun picking accessories to match.
Here are a few ideas to bring your garden to life.
Housing, arbors & focal point
Places to sit, eat, swing
Pathways & stepping stones
Things to do in the garden, wheelbarrow, potting shed, pond
Use sticks to make a fence to create yard separation
Use mini animals to bring life to the garden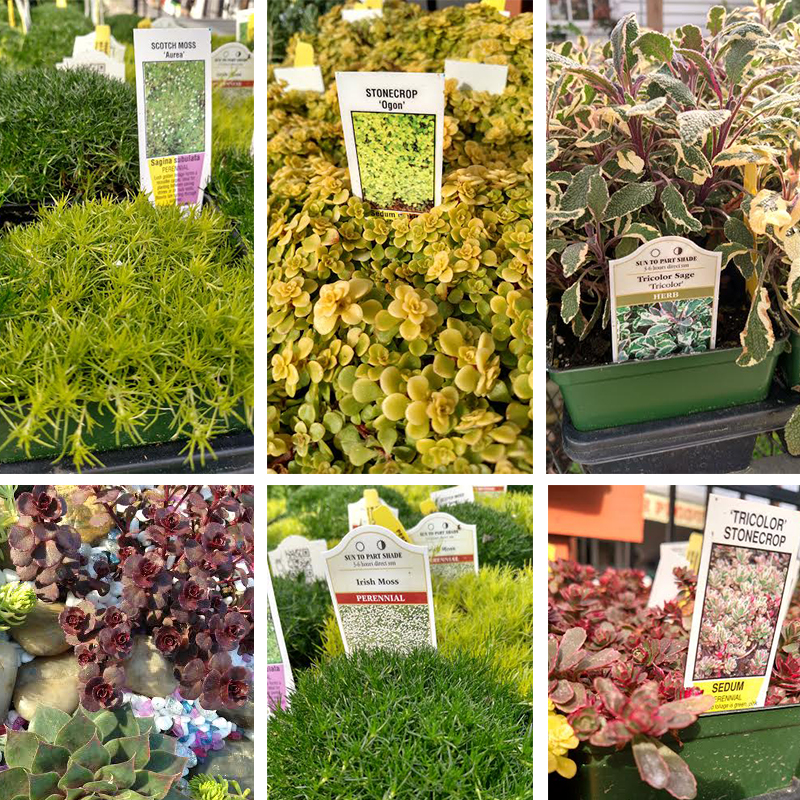 Add the forest – When adding plants keep in mind what grows best in your area and climate. Choose plants with varying heights, shapes and colors to highlight your accessories. Use edibles such as herbs and vegetable if you want to make your garden both beautiful and useful. Choose plants that don't get over 12 inches tall or plan to change them out throughout the growing season.
Good choices would be:
Sheet moss
Ground covers
Sedum
Edibles
Miniature trees or shrubs
Remember you don't want to overcrowd your pot so leave plenty of room for your plants to grow. Play around with the placement of your plants while they're still in their pots. Add some of your bigger accessories to get a feel for size and scale before you plant.
Just so you know, …it's addictive!
It's a magical garden that captures the interest of even the newest gardener and is a perfect gardening hobby.
Enjoy your fairy adventure!
———————————————–
Here at Wingard's Market, we specialize in providing outstanding customer service, offer professional gardening advice, and answers to your everyday gardening questions. Stop by and visit our Beautiful Gift Shoppe and Fresh Produce Market while you stroll under century-old pecan trees. It's truly a Garden Wonderland!
Located at 1403 North Lake Drive in Lexington, SC. Call us at (803) 359-9091