Description
Our Holiday Gift Boxes highlight some of our favorites. Each item is locally made and produced right here in South Carolina.
If you're looking for a unique and homegrown gift basket to send to someone on your list this box is sure to be a hit.
This box includes cookies, honey and pecans.
All orders placed on-line at WingardsMarket.com will ship U.S. Postal Service priority mail, which generally arrives within two days. Orders placed prior to 2:00 pm will ship by the next business day. If you want to delay shipping, please indicate the date you want your order shipped below. Not guaranteed to arrive before Christmas.

---

Bee Trail Farm, LLC, is a second-generation local honey provider, owned by Danny and Shelley Cannon. This business originated with Danny's curiosity with his grandfather's bee hives, and this curiosity led him to save the bees and produce excellent local honey. Facebook.com/BeeTrailFarm or www.beetrailfarm.com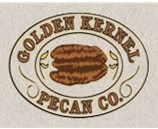 Golden Kernel Pecan Co. is located in Cameron, South Carolina, an hour away from Wingard's Market, and one of the largest producers in South Carolina. This business started before the turn of the century, when Dr. S.J. Summers, local family physician, brought the first commercial scale pecan seedlings to South Carolina from Mississippi. Facebook.com/goldenkernalpecan or www.goldenkernal.com

Grey Ghost Bakery, located in Charleston, South Carolina, is serving up a taste of childhood with a good old fashioned dose of Low Country ghost lore, based on generational family recipes. They have many different delicious varieties! Facebook.com/GreyGhostBaker or www.greyghostbakery.com