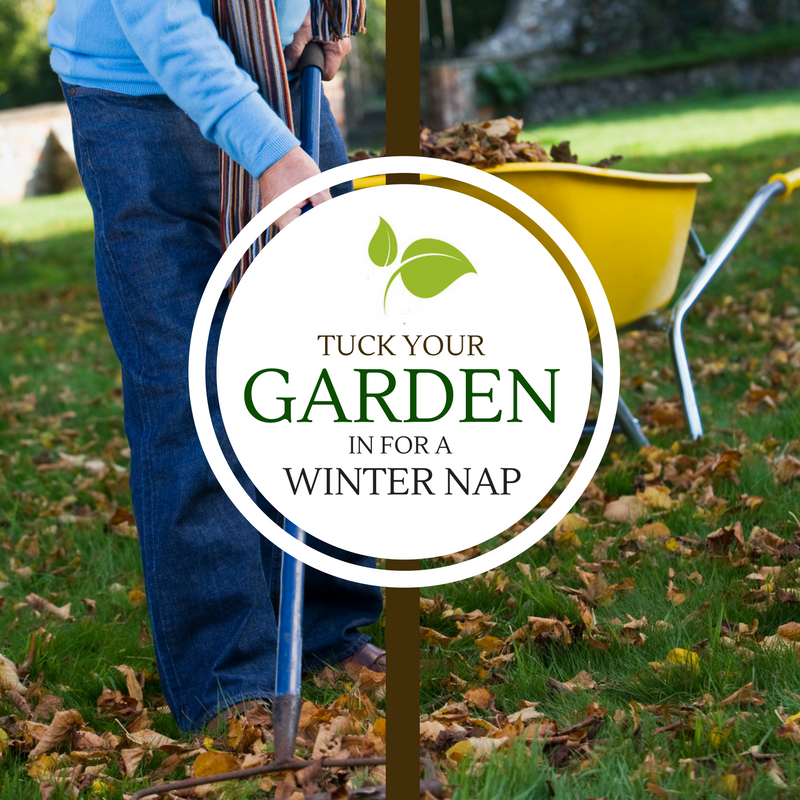 You've spent a better part of the last few months reaping what your garden has sowed. It's served you well, and it's earned some time off. Before you say goodnight until spring here are a few end of the season tips to help your garden take a long deserved rest.
Nothing makes gardening chores harder than having to do maintenance and cleanup in freezing temperatures, so find the time now before the cold freezing winds and rains come.
Use this as your chore checklist:
Gather herbs and flowers for drying.
Collect and dry seeds to save for next year.
Plant spring flowering bulbs. Our climate is not suitable for tulips. Crocus, daffodils, and hyacinths do much better.
Plant trees and shrubs! It is still a good time to plant.
After the first hard frost, pull up and discard This also includes the tomatoes and squash plants in your vegetable garden.
After the first hard frost, cut back your perennials and mulch them with a heavy layer of leaves or straw. Do not cut back dead stems of lantana until after new growth emerges in the Spring.
Pull weeds.
Till the soil around any exposed areas and add a layer of compost, leaves or manure and lime.
Cover strawberry beds with straw.
Remove all dead or diseased canes from your rose bushes.
After the first frost, mulch your rose bushes with compost or leaves.
Give evergreen shrubs a light pruning only if absolutely necessary. It's better not to prune until early spring, just before new growth begins to flush.
After perennials have quit blooming, divide all crowded
Remove any broken limbs from your trees by making a clean cut close to the trunk.
Mow your grass as late in the season as the grass grows.
Keep up with fallen leaves and don't let them over winter on your lawn. Mulch them with your lawn mower and add them to your perennial and bulb
Bring your "house plants" indoors, before the temperatures start falling below 40 degrees at night. Be sure to spray for insects before bringing them into the house. Even if you don't see signs of insects, there are probably insect eggs on plants that have been living outdoors, and they will infest your house pretty soon.
Now is the time to do a soil test. Your test results will come with recommendations for amendments, which should be applied as soon as possible. Some amendments take a few months to start working and will need to be applied before you plant in the Spring.
And don't forget the birds. They will be counting on you this winter. Now is the time to clean out your bird feeders and bird baths and stock up on birdseed. Keep water in your birdbaths unless temperatures are expected to drop below freezing.
By taking extra time this Fall to properly put your garden to bed, you'll be sure to have gardening success next spring. And as always time flies and before you know it we'll start emailing you about Spring annuals and Mother's Day roses, and you will find yourself with Spring fever all over again!
———————————————–
Here at Wingard's Market, we specialize in providing outstanding customer service, offer professional gardening advice, and answers to your everyday gardening questions. Stop by and visit our Beautiful Gift Shoppe and Fresh Produce Market while you stroll under century-old pecan trees. It's truly a Garden Wonderland!
Located at 1403 North Lake Drive in Lexington, SC. Call us at (803) 359-9091