Garden Lifestyle Workshops & Classes
There's always something to learn Wingard's!
Sunday, May 7th, 2:00 p.m.
Come create your own miniature garden! Be inspired to dream and create miniature landscapes using small-scale plants and accessories. These little scenes create a sense of magic and whimsy and are essential for attracting those little elusive fairies to your home and garden. Fairy gardens are becoming increasingly popular in the home garden.
It's one enchanted Sunday afternoon when you tap your creativity to create a home for your very own fairies. This is a fun way to spend some time with a child or grandchild…but many adults enjoy fairy gardening for themselves…no child required.
Registration is $10 per person, in advance, and you will receive a $10 credit toward your fairy garden purchases that day. Space is limited, so please register early. All ages are welcome to attend; children must be accompanied by an adult.

---
Thursday, May 11, 6:00 p.m.
If you liked "Devine Secrets of the Ya Ya Sisterhood," you'll love Ya Ya Sisterhood Night!
Divine Secrets of Container Gardening. Make your own colorful spring container garden to take home for your deck or porch. Bring your sister, mother, daughter, girlfriend, grandma…Celebrate with the women in your life as you enjoy Sangria and snacks.
Registration fee is $35 per person, which include the container garden you make to take home. Space is limited, so please register early.

---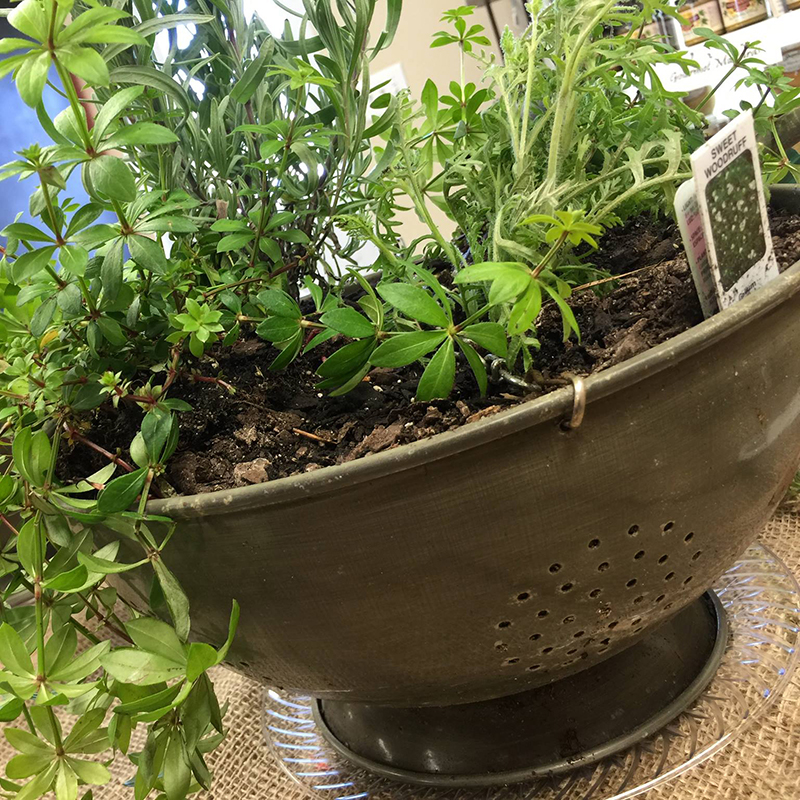 Saturday, May 20th, 10:00 a.m.
Imagine going outside, clipping off some Basil and serving up some tomatoes, mozzarella, basil and olive oil…or adding it to your spaghetti sauce. If that sounds good, join us to learn how to grow your own herbs! Be sure to bring your favorite recipes.
There is a $15 per person charge for this workshop, and you will be given a $10 coupon which you may spend at Wingard's on the day of the workshop.

---
Tuesday, May 23, 6:00 p.m.
Vicky Bertagnolli, Aiken County Consumer Horticulture Extension Agent, will be with us to talk about bees and butterflies, and what we should plant to benefit them. Vicky has an M.S. degree in Entomology from Auburn University and is considered South Carolina's "bug geek." She is often a guest on SCETV's "Making It Grow," hosted by our friend Amanda McNulty, each week. This presentation is part of our continuing effort to educate customers on how to create wildlife-friendly habitats in their own yards.
There is a $10 per person charge for this event and you will receive a $10 coupon to Wingard's.