Garden Lifestyle Workshops & Classes
There's always something to learn Wingard's!
JUNE
JUNE 23 (FULL), 29 (FULL), 30 (FULL)
JULY
JULY 5
(1 OPEN), 6 (FULL), 7 (FULL), 12 (FULL), 13 (FULL), 14 (FULL), 19 (1 OPEN), 20 (FULL), 21 (FULL),
25 (2 OPEN), 26, 27 (FULL), 28 (1 OPEN)
AUGUST
AUGUST 3 (1 OPEN), 4, 9, 10, 11 (3 OPEN), 16 (1 OPEN), 17 (1 OPEN), 18 (RAIN), 23 (RAIN), 24 (RAIN), 25 (RAIN)
Maximum per tour is 6 guests.
Availability last updated as of

6/20/2017

and is subject to change.
If you haven't been out to see the Purple Martins, here's your chance…
Join us as we take you on a Guided Purple Martin Tour of the "Bomb Island" roost with Zach Steinhauser, our resident wildlife specialist, and manager of Wingard's "Wings & Things". Join Zach and Master Captain Kenny Hardee for an informative cruise to Bomb Island, from Jake's Landing. You will learn the history of Lake Murray and all about the Purple Martins, from two credentialed experts! Even if you've been to the island before, on your own, this is a great opportunity to learn more about this natural phenomenon.
At dusk, thousands, perhaps 500,000 or more, Purple Martins descend on Bomb Island to roost for the evening and depart early the next morning in one of nature's spectacles right here in our own backyard. Bring your cameras and enjoy the rhythmic dance of the Purple Martins as they settle onto the island for the night. Every summer Bomb Island comes alive as these birds make the island their summer home.
Tour will leave promptly at 7:00 p.m. from Jake's Landing and will return at 9:00 p.m.
Jake's Landing – 220 Jake's Landing Rd, Lexington, SC 29072
Click here for directions to Jake's Landing
Bring your own food and beverages if you like; we will provide ice water. There are no refunds, however, if for some unlikely reason the trip has to be canceled, it will be rescheduled so that you may enjoy another time. PLEASE NOTE: Restrooms are not on board, but available at Jake's Landing
Reservations can be made at Wing's & Things or ordered over the phone by calling 803.359.9091.
---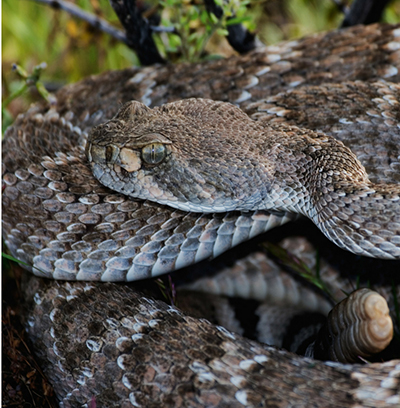 Tuesday, June 27, 6:30 pm
How many snakes have you seen in your yard this year? Can you tell the difference between venomous and nonvenomous snakes? Do you realize that snakes play a very important role in the balance of nature around your home? Our guest speaker, Brandon Eargle, will help you learn to appreciate snakes in your garden. Brandon is a local reptile enthusiast who has contributed to on-going research projects with the South Carolina Department of Natural Resources and other organizations across the state. He will bring live specimens for the group to observe.
Registration fee is $10 per person. Space is limited, so please register early.

---
Do-It-Yourself Irrigation for Raised Beds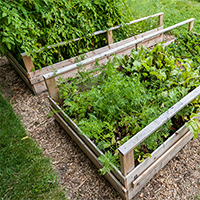 Saturday, July 8, 10:00 a.m.
Raised garden beds dry out more quickly and must be watered sometimes twice a day in the heat of the summer. Come learn how to make your own simple, inexpensive, automatic irrigation system for a square foot garden or other raised bed. This will be a hands-on demonstration by our own Dale Miller, and you will leave with a parts list and instructions on how to do it yourself.
There is a $10 fee to register, and you will receive a $10 coupon upon completion of the workshop.
You can register in person at Wingard's Market or by phone by calling 803.359.9091.