Saturday, October 19 | 8:00 am
If you've never been to Congaree National Park, this will be a treat. Situated along the Congaree River, the park is home to champion trees, primeval forest landscapes, and diverse plant and animal life.

Saturday, October 19 | 2:00 PM
Come learn about ways you can help with the conservation of wild Monarch Butterflies in your own backyard. Not only will you be helping this endangered species, you'll be able to enjoy their presence among your flowers.

Saturday, November 2 | 9:30am
Paper silhouettes of bats mounted on the wall, carved into pumpkins or hanging from the ceiling are meant to be a scary sight around Halloween. But bats really should be considered a good friend to homeowners.

Saturday, Nov 2 | 11:00 AM
As the holidays approach and you're expecting guests in your home, liven up your décor with some easy-to-grow indoor plants.

Thursday, Dec 5 | 6:00 PM
Wine down your week and relax with us…sip your wine while creating a fresh holiday swag for decorating!
Rooted in the community
We are truly committed to making our community a more beautiful place, and that commitment goes far beyond flowers. Wingard's is considered a pillar of the Lexington-Columbia community. We take pride in sponsoring events or donating plants or services to Mission Lexington, Carolina Wildlife Care, Lexington County Choral Society, Lexington Chamber of Commerce and the Lexington Public Schools.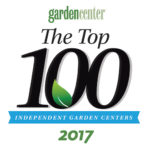 Wingard's Market joined the ranks of the horticulture industry's top local garden centers when it was named one of Today's Garden Center magazine's Revolutionary 100 Garden Centers for 2015 and named one of the Top 100 Garden Centers by Garden Center Magazine in 2017.