At Wingard's, you can shop outdoors and easily keep your distance from others. We're sanitizing our cart handles after each use. You can also order by phone. Call 803 359 9091 to place an order and pay over the phone. If you can't get through on the phone, just email office@wingardsmarket.com with your order and a phone number where we can reach you to confirm the order and take payment.
For plants that we typically stock, please click here for a current inventory.
For items typically available in our Produce Market, go to here for a current inventory.
Whether you call or email us, you can come here for curbside pickup, or for orders over $100 we'll deliver for free within the following zip codes: 29072, 29073, 29169, 29212, 29063 and 29036. Standard delivery rates will apply for any orders less than $100 or outside the designated free delivery area.
You can also shop for plants using our Monrovia On-line plant sales capability. You pay Monrovia directly, but the plants are shipped here and we notify you when they are ready for pick up or to schedule a delivery.
Rooted in the community
We are truly committed to making our community a more beautiful place, and that commitment goes far beyond flowers. Wingard's is considered a pillar of the Lexington-Columbia community. We take pride in sponsoring events or donating plants or services to Mission Lexington, Carolina Wildlife Care, Lexington County Choral Society, Lexington Chamber of Commerce and the Lexington Public Schools.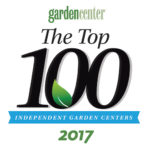 Wingard's Market joined the ranks of the horticulture industry's top local garden centers when it was named one of Today's Garden Center magazine's Revolutionary 100 Garden Centers for 2015 and named one of the Top 100 Garden Centers by Garden Center Magazine in 2017.