Encore Azaleas on Sale
Add vibrant color to a landscape with Encore Azaleas
25% off while supplies last.

We're the only location selling Krause Bros. all fresh, completely natural orange juice in the Midlands!

No More Crape Murder Workshop
Tuesday, February 20 | SOLD OUT
No more Crape Murder! Learn the correct way to prune a crape myrtle.

Saturday, February 24 | 10:00 AM
Are you interested in starting seeds indoors for your spring veggies or flower beds? We will show you how.
I love Wingard's because of the selection and the staff is always knowledgeable and helpful. Y'all understand that I am gardening on a budget and always listen to and accommodate…

I've lived in Lexington for 30 years - now there is just too much traffic for me- so I don't venture out as often. I do live close to Wingard's…

Love this place!! We moved here from Memphis back in January. Found Wingard's one Saturday just driving around the lake and fell in love. We enjoy making the drive from…

It's always a pleasure to visit your nursery. Plants are beautiful, healthy, and people ready to help and answer questions.

We are Wingard's fans, love visiting and getting information and ideas from the staff. Your displays and grounds make Wingard's a great place to visit. We have attended many events…

Wingard's is my favorite plant store. I tell everybody about you! Sometimes I just like to come look, even if I don't have anything in mind to buy.

I love to come to Wingard's, everyone is always sweet and knowledgeable.

I'm very happy with my Wingard's experiences! You all are doing a great job. It is good to have such an excellent locally owned and operated market not far from…

I love how y'all have added the gift shop, with wrapping 🙂 and also the market with fresh local produce along with earning points for cashback! Also, I appreciate the…

My friend and I stopped to visit your Market and Nursery on Wednesday and I just wanted to tell you how much we enjoyed visiting with your employees, Vickie and…
Rooted in the community
We are truly committed to making our community a more beautiful place, and that commitment goes far beyond flowers. Wingard's is considered a pillar of the Lexington-Columbia community. We take pride in sponsoring events or donating plants or services to Lexington Interfaith Community Services (LICS), Carolina Wildlife Care, Lexington County Choral Society, Lexington Chamber of Commerce and the Lexington Public Schools.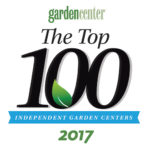 Wingard's Market joined the ranks of the horticulture industry's top local garden centers when it was named one of Today's Garden Center magazine's Revolutionary 100 Garden Centers for 2015 and named one of the Top 100 Garden Centers by Garden Center Magazine in 2017.