At Wingard's, you can shop outdoors and easily keep your distance from others. We're sanitizing our cart handles after each use. We require masks in our Gift Shoppe and Produce Market. You can also order by email.
We have made some changes to our operations:
Regular Hours: 9:00-6:00 Mon-Fri, 9:00-5:00 Sat, and Closed on Sundays

When shopping with us, please keep a distance of 6 ft. between yourself and others, and use hand sanitizer upon entry and exit.

For our mutual safety, masks are required in The Produce Market and Gift Shoppe.

We cannot look at your cellphone, nor can we see it from 6′ away.

We are operating with a reduced staff, so please be patient as we do our best to serve you.

If you are here to make a purchase, please come right in!
If you are here to pass the time, we appreciate you, but please stay away.
You can avoid social contact by EMAILING YOUR QUESTIONS OR YOUR ORDER. Send an email to office@wingardsmarket.com with your order and a phone number where we can reach you to confirm the order and take payment. DO NOT place orders on Facebook. We are only able to respond to emails.
For email orders, you can come here for curbside pickup, or request delivery. Standard delivery rates will apply for all deliveries. Unless you make arrangements for us to meet you at your car, you will need to go to our main Checkout Building to ask for help with your curbside pickup.
Rooted in the community
We are truly committed to making our community a more beautiful place, and that commitment goes far beyond flowers. Wingard's is considered a pillar of the Lexington-Columbia community. We take pride in sponsoring events or donating plants or services to Mission Lexington, Carolina Wildlife Care, Lexington County Choral Society, Lexington Chamber of Commerce and the Lexington Public Schools.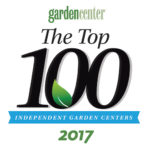 Wingard's Market joined the ranks of the horticulture industry's top local garden centers when it was named one of Today's Garden Center magazine's Revolutionary 100 Garden Centers for 2015 and named one of the Top 100 Garden Centers by Garden Center Magazine in 2017.