Celebrate with us on Friday, September 20th from 6:00-10:30 pm for our 13th and final Art in the Garden community fundraiser.
Because plants require moisture to grow and thrive, your garden will probably suffer during periods of low rainfall and intense heat. Insufficient soil moisture will result in smaller flowers and fruit, stunted plant growth, decreased root development and increased plant disease and insect damage. Fortunately, there are many things that you can do to minimize the impact of drought on your garden.
Here at Wingard's we are passionate about eating and buying local! Working with area farmers, we are making it easier for you to know where your food comes from. By supporting the locally grown food movement we cater to those who care where their food comes from.
Rooted in the community
We are truly committed to making our community a more beautiful place, and that commitment goes far beyond flowers. Wingard's is considered a pillar of the Lexington-Columbia community. We take pride in sponsoring events or donating plants or services to Mission Lexington, Carolina Wildlife Care, Lexington County Choral Society, Lexington Chamber of Commerce and the Lexington Public Schools.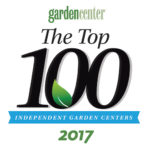 Wingard's Market joined the ranks of the horticulture industry's top local garden centers when it was named one of Today's Garden Center magazine's Revolutionary 100 Garden Centers for 2015 and named one of the Top 100 Garden Centers by Garden Center Magazine in 2017.