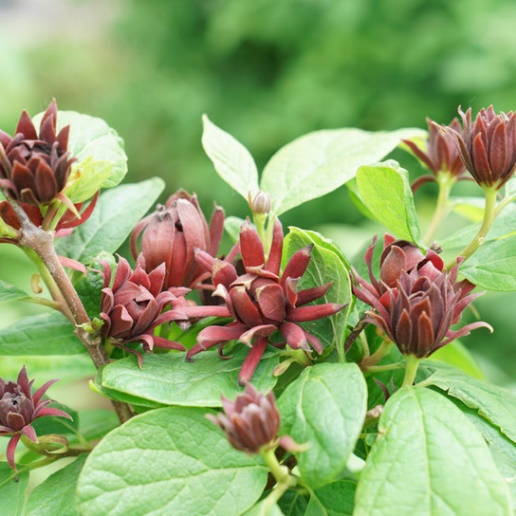 By Kathy Torres
Is there anything more satisfying than the smell of homemade bread or cookies in the oven? How about the air as a rainstorm begins? Or the smells of Christmas… fresh Frasier fir trees, cinnamon, and peppermint? Basically, certain fragrances bring us joy and contentment, remind us of fond memories and, in general, raise the level of our "happy" meter. A good example is evident in the growing business of aromatherapy. Essential oils, which are made from phytochemicals of plants, provide scents that are known for boosting mood, reducing stress, anxiety and pain, improving attentiveness, and relieving inflammation, nausea and headaches.
Growing fragrant plants in the garden is a wonderful way to reap these rewards, by strategically placing them in your landscape in spots near a patio, walkway, entrance or other area you frequent. Creating an herb garden in a pot or along-side of your vegetable garden offers a delightfully fragrant area of the landscape, providing wonderful foliage that can be enjoyed as is, or harvested for cooking. A sunny windowsill allows you to bring the herb garden right into your kitchen!
All herbs are fragrant, so it's just a matter of planting what you like and following placement instruction (most like the sun but will do great in part shade). If you need a little guidance on which shrubs, trees, perennials, etc. are fragrant, here are some to think about:
SHRUBS:
My all-time favorite shrub (I think every yard should have one) is Fragrant Tea Olive, Osmanthus fragrans. This evergreen shrub grows quickly to its maximum height of 10-12 feet in full sun or part shade. It can grow naturally as a dense, tall shrub, or can be pruned as a small tree by removing the lower branches. It's not particularly bothered by insects or fungus and is fairly drought tolerant once established. I saved the best part for last… small, white blooms appear 2-3 times during the growing season and the sweet smell is delightful! There is also a variety that blooms orange, Fragrant Tea Olive, Aurantiacus.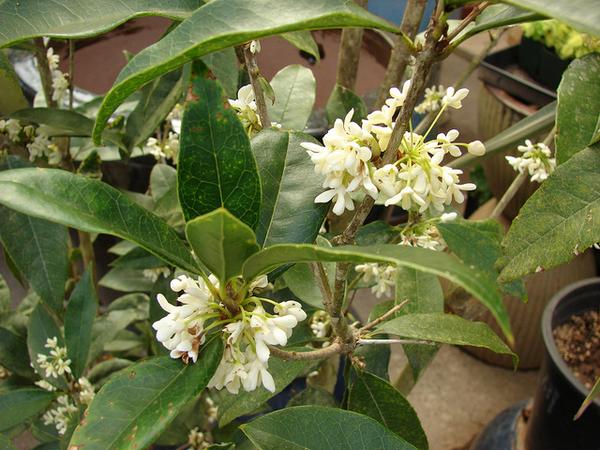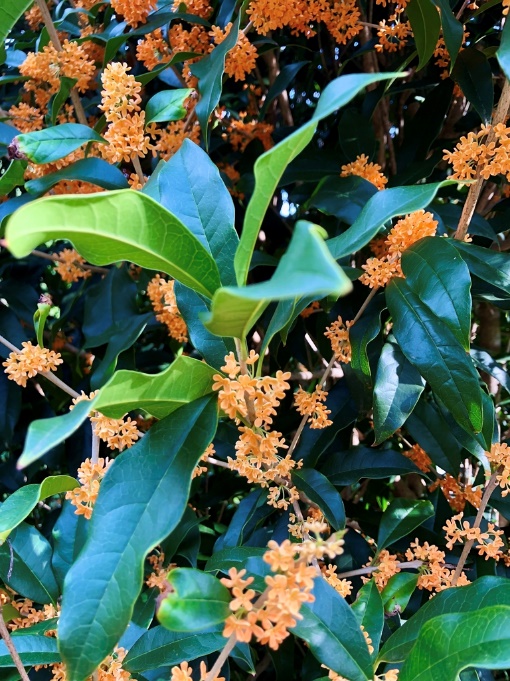 Nothing says southern sweetness like the Gardenia, Gardenia jasminoids. Deep green, glossy leaves surround the intoxicating, creamy-white blooms on this evergreen shrub. Gardenias prefer acidic, well-drained soil, rich with organic matter. They love full sun and humidity, which is a perfect fit for South Carolina summers. One of the first varieties cultivated and a larger-growing variety, August Beauty stands out with a mature height of 4-6 feet and is good for hedges or as a focal point. Dwarf varieties (some) have more elongated, pointed leaves and are suitable for a container. Often used as a low growing hedge, dwarf Gardenias reach a mature size of 3 feet tall by 4 feet wide. White flies can be a problem for Gardenias, so keep an eye out and spray as needed. There are over 200 varieties of Gardenias; some that you are likely to find at Wingard's include August Beauty, Scentsation, Frost Proof, and Heaven Scent.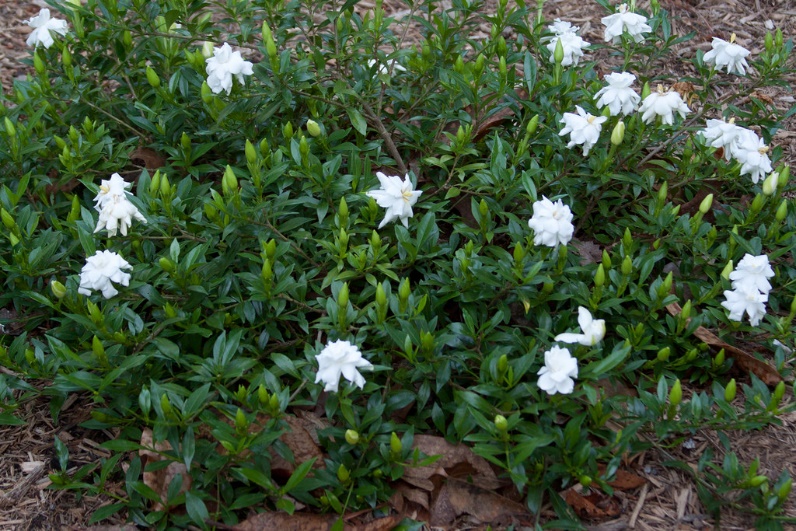 An amazing specimen plant for a shady area in your landscape is Edgeworthia chrysantha, AKA Paperbush, named for the Irish botanist, Michael Pakenham Edgeworth and his half-sister, Maria Edgeworth. Chrysantha refers to its winter blooming golden yellow flowers that appear on bare branches. Paperbush, the common name, is from its use in producing quality paper. Fast-growing, Edgeworthia can reach up to 7 feet tall by 7 feet wide, and thrives in well-enriched, moist soil. In spring, after blooms are spent, the plant sports lovely bluish foliage with silvery undertones, turning yellow and dropping in the fall. Be sure to snip a few blooms to keep the house fragrant through the winter.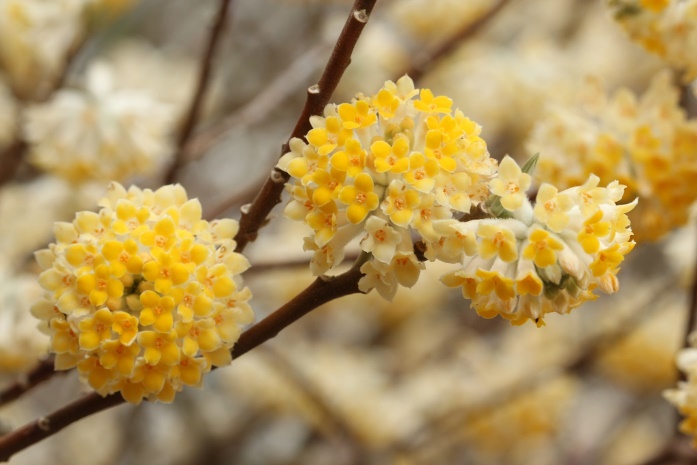 Sweetshrub, Calycanthus floridus (Native) AKA Carolina Allspice, Spicebush or Strawberry Bush is known for its reddish-brown to dark wine-colored blooms. There are several opinions as to the smell of the scented flowers; some detect hints of strawberries, pineapples, or melons, others refer to a "spicy" aroma. Even the foliage and bark have an odor of cloves or camphor when crushed. Sweetshrub is easy to grow in your yard or garden and can reach up to 9 feet tall with a spread up to 12 feet. Plant in shade or part shade (morning sun only), in neutral to mildly acidic soil. Once established, you will find it to be drought tolerant. Watch for the flowers to start opening in mid-spring. Green foliage will turn yellow, eventually falling when temperatures get cool. Be sure you don't confuse Sweetshrub/Carolina Allspice with the herb, Allspice. Sweetshrub is toxic and should not be consumed by humans or pets.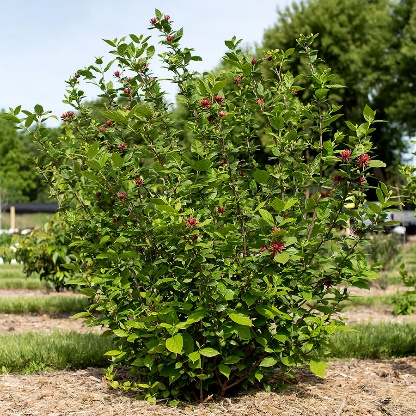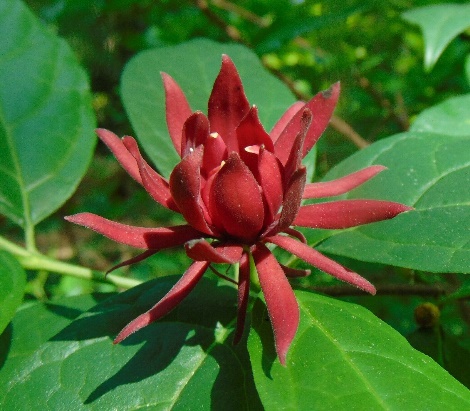 Details on other fragrant shrubs that may interest you can be found at these links: Winter Daphne southernliving.com, Banana Shrub Monrovia.com, Mock Orange BHG.com, Clethra NCSU.edu, Witch Hazel (Native) Gardenia.net, Buttonbush (Native) Clemson.edu
TREES:
One of the most well-known trees with fragrant blooms is the iconic Magnolia. Numerous varieties have been cultivated, both evergreen and deciduous, large and small. The "old fashioned" Magnolias can grow to be massive. Smaller, hybrid Magnolias, such as Tulip and Saucer Magnolias are perfect specimen trees, providing a lovely focal point in a garden bed. The following grow well in the Midlands, and are likely to be found at Wingard's:
The Southern Magnolia, Magnolia grandiflora is the BIG ONE! Part shade is ideal and it will grow to a mature height of 50-60 feet and a width of 30-40 feet. Although leaves will drop in the spring as new growth appears, it is considered evergreen. Southern Magnolia is noted for its attractive glossy dark green leaves and large, extremely fragrant flowers appearing in the summer months. The woody brown fruits with bright red seeds are often used in dried arrangements. Growth habit is pyramidal with low hanging bottom branches and a potential trunk diameter of 3 feet. Magnolias are one of the oldest known tree species in the world.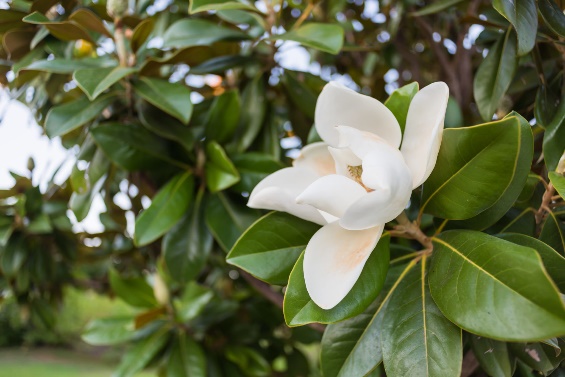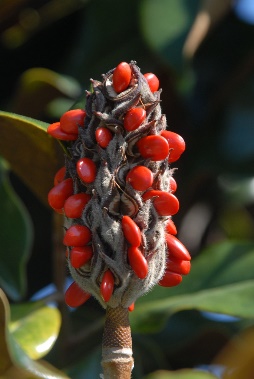 If you don't have the space for the BIG ONE, don't be discouraged… Compact selections are available that won't swallow the entire yard. They include these Native varieties… Teddy Bear (16-20-feet tall, 10-12 feet wide), Brackens Brown Beauty (35 feet tall, 15 feet wide) and Little Gem (20-25 feet tall, 10-15 feet wide).
Royal Star Magnolia, Magnolia stellata, is a deciduous, dwarf flowering Magnolia with star-shaped flowers that produce a lovely, lemony fragrance. Jane Magnolia is another deciduous dwarf Magnolia variety, often referred to as "Tulip Magnolia" due to its purple and red, tulip-like blooms with white centers. Jane's blooms are slightly fragrant. Both Royal Star and Jane prefer part shade and bloom in early spring on bare branches. Leaves come out after blooms fall; height reaches around 15 feet.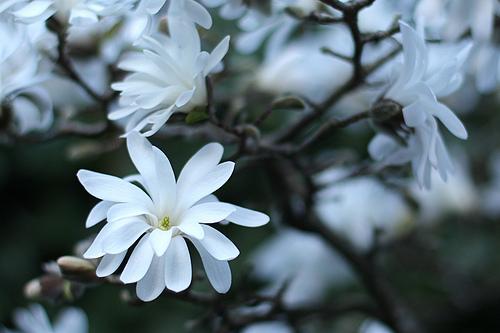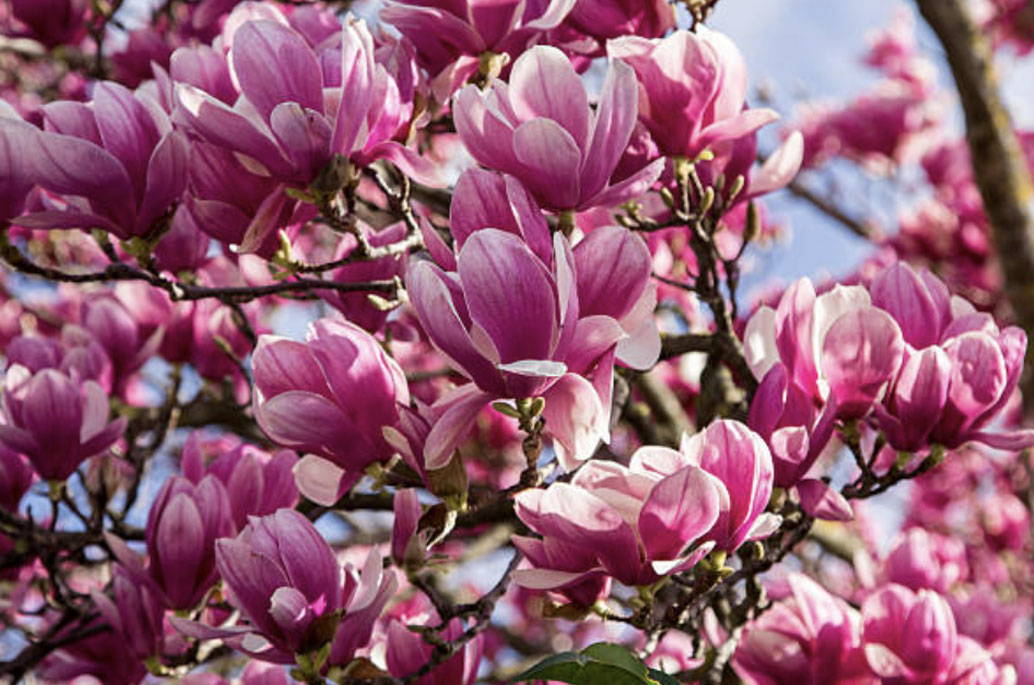 Yoshino Cherry, Prunus x yedoensis, is one of the most popular Cherry trees, widely photographed in Washington, DC's Potomac Park. Considered a small tree, Yoshino is deciduous and grows to 25-30 feet, making a spectacle of itself as bare branches are smothered with clusters of pale pink blooms that fade to white in early spring. A sweet almond scent accompanies the blooms giving way after a few weeks to small, shiny, black fruits, which are devoured by birds. Dark green leaves emerge to form a summer canopy. The Yoshino Cherry tree grows in full sun and may require some pruning to maintain air flow between the branches to keep it healthy. Keep an eye out for pests and treat as needed.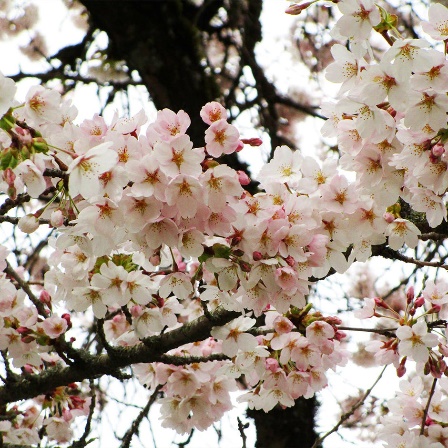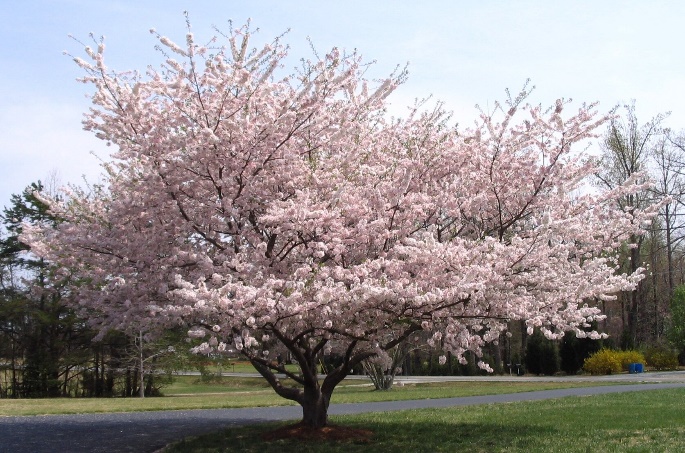 Cherry Laurel, Prunus laurocerasus (Native) may be grown primarily for its glossy green leaves, but also has sweet-smelling, 2-5 inch flower spikes with long-lasting white spring blooms. As the flowers fade, red fruits form then fade to black. The inconspicuous fruits are not edible to humans, but the birds love them! Mature height can be 18 feet by 30 feet width, however, there are more compact varieties. Cherry Laurel will grow in almost any soil type, although good drainage is a must, and it thrives in part shade (avoid afternoon sun, morning sun is best).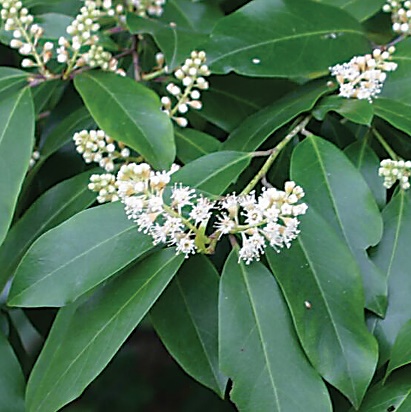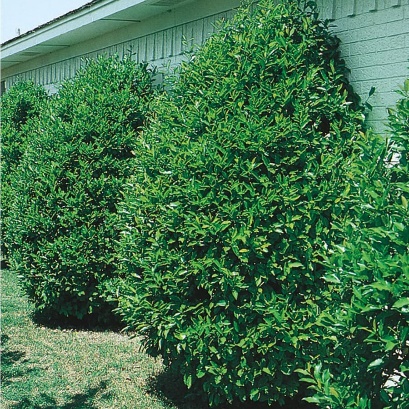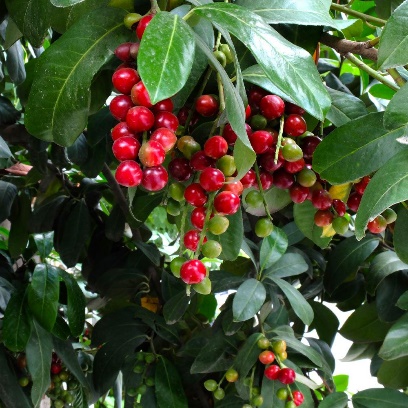 Check out these links for information on other fragrant trees: Profusion Crabapple Americangardener.com, Tulip Poplar (Native) Gardeningknowhow.com, Apple Thespruce.com
VINES: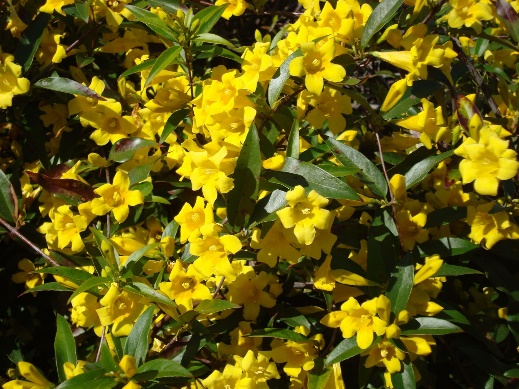 Carolina Jessamine, Gelsemium sempervirens (Native) covers fences and trees in open woodlands and along roadsides throughout the Southeast with its slender vines and bright yellow flowers. It is the state flower of South Carolina. Sweetly scented, golden yellow, trumpet-shaped flowers cover the cascading, fine textured foliage from February to April. Vines can reach 20 feet long and will thrive in full sun. It is attractive on an arbor where the slender branches hung with yellow flowers can be seen from below.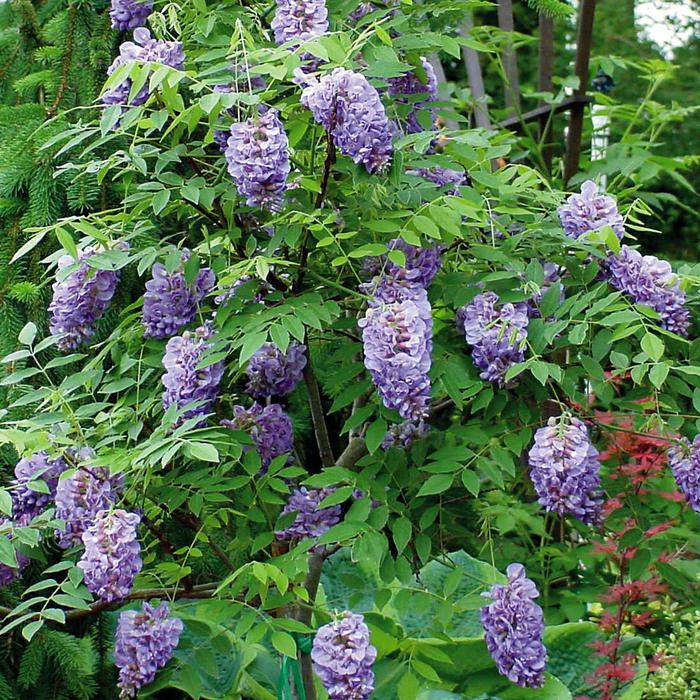 Wisteria frutescens 'Amethyst Falls' (Native) is a deciduous, twining vine which grows at about a third of the rate of Asian wisteria. Blooms at an early age, with lightly fragrant purple racemes weeping gracefully downward. Train it up an arbor or trellis for a beautiful show in spring. Plant in full sun for abundant blooms.
Additional fragrant vines can be found at these links: Honeysuckle Southernliving.com, Confederate Jasmine NCSU.edu
PERENNIALS: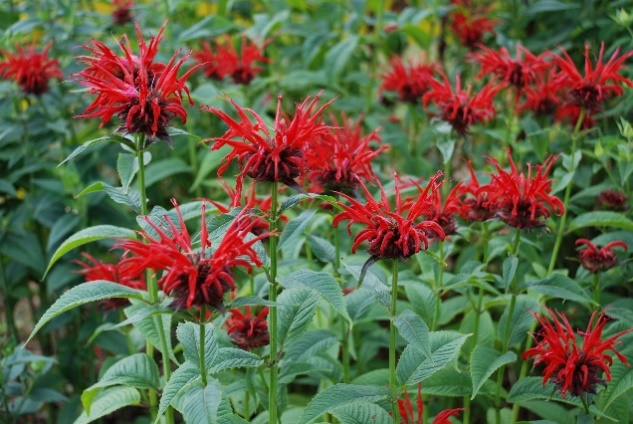 Bee Balm, Monarda (Native) is a beloved perennial not only for its beautiful blooms, but for its fragrant foliage. The Bee Balm flower displays an open, daisy-like shape with tubular petals. The colorful flowers develop on the ends of square-stemmed stalks above the main foliage and bloom in mid-summer. Moist, rich soil and a sunny location are preferred, and as the name indicates… the bees love it (hummingbirds, too)!
Hyacinth orientalis or the common Hyacinth, is a fragrant flowering bulb that blooms early to mid-spring. Hyacinths produce showy flowers in shades of blue, purple, white, pink, and red. The flowers appear in thick clusters on tall spikes; each spike has small, deeply fragrant, bell-shaped blooms. Long bright green leaves form around the base of the plant. Find a sunny spot in your landscape with good soil, or plant in a pretty pot on your patio. Hyacinths will be one of the first spring flowers to pop up.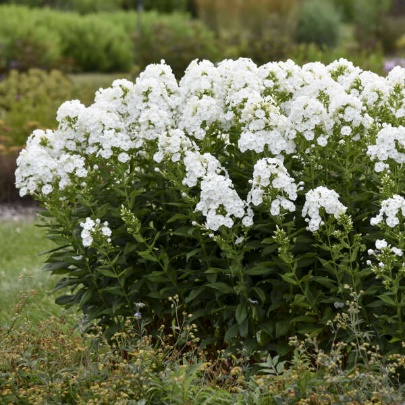 Phlox paniculata (Native) is compact, low-maintenance and long-blooming. Known for a spicy, vanilla-clove fragrance, Phlox is dense and clumping, reaching up to 16 inches tall and 18 inches wide. Establishes quickly with full sun and well-drained soil.
Check out a few other fragrant perennials at these links:
Daffodils Gardenia.net, Agastache/Giant Hissop NCSU.edu,
Oriental Lily Gardenia.net, Peonies Petalrepublic.com
"What's in a name? That which we call a rose by any other name would smell as sweet." – William Shakespeare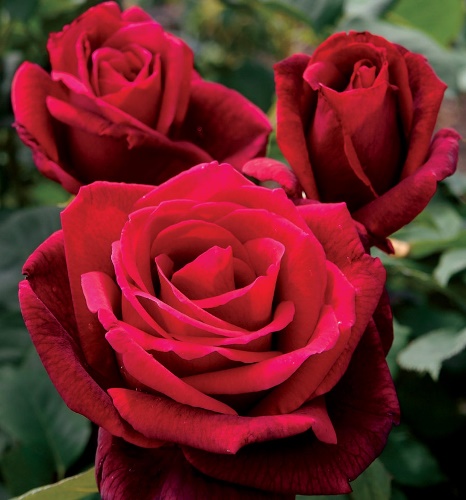 It seems we should consider ROSES at the top of the list when it comes to fragrance, but the truth is… There are SO MANY varieties of roses and many are not fragrant. Some are, and one that always comes to mind for me is Mr. Lincoln, a striking hybrid tea rose with very large, double, velvet wine-red flowers, up to 5 in. across, having as many as 26-40 petals. The fragrance is captivating, so much that you will want to always keep a cutting in a vase! Next year, be sure to check out Wingard's website for the rose varieties that have been ordered for spring and look for those that are fragrant. The description usually gives you a heads-up. You can even order ahead if you want to be sure to get a particular variety.
https://wingardsmarket.com/?s=roses
Spending time gardening is such a fulfilling use of our senses. Seeing the beauty of plant forms, textures and colors is a delight to the eyes. Hearing the birds chirping, or the breeze rustling the tree branches, or even the quiet is pleasing to the ear. Holding a plant by its root ball and gently placing it in the hole you dug, tamping down the soil, awakens the hands. Taking in the smells of the freshly cut grass, or the Fragrant Tea Olive planted by the front door as you enter your home, or gathering herbs for a special dish you plan to cook for dinner, creates a special feeling, just like opening the door to the smell of homemade bread baking in the oven. And last, but maybe the best of all the senses is satisfied when you walk past the cherry tomato plants, pick a couple and pop them in your mouth. Yum!
There's Always Something Blooming at Wingard's!