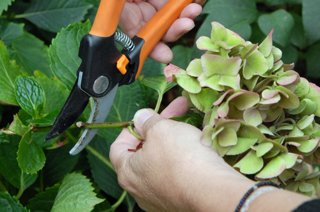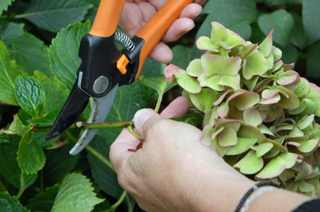 As we survey our landscape in anticipation of the upcoming spring season, and notice that the weathered blooms remain on our hydrangeas, the question arises… Was I supposed to cut those off in the fall? Before you grab your pruning shears, there are a few things you need to know about caring for this beautiful southern shrub. There is not one rule for all hydrangeas, and if you prune at the wrong time, you will ruin your chance to enjoy the gorgeous blooms.
Within the scientific plant family Hydrangeaceae, common name Hydrangea, are many species and within each species, many cultivars/varieties exist. Each species has its own characteristics and requirements for pruning. It sounds quite complicated, but it's simply related to whether the blooms appear on old wood, new wood, or old AND new wood. In the species available to our region of the world, this factor varies. The plant tag may provide this information when you buy; if not, identify the botanical name to determine the group in which the hydrangea belongs, and this will help to answer the pruning question.
Here is a brief description of the species of hydrangeas (indicated by the second word in the botanical name) that are available in our region: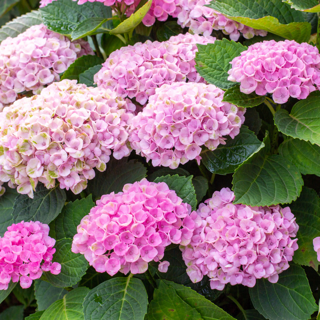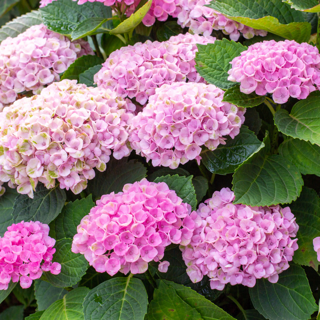 Hydrangea macrophylla – Bigleaf or French Hydrangeas bloom in mophead or lace cap form. Bloom color is determined by the soil pH (relative to aluminum in the soil) and is typically blue or pink, however, there are some cultivars with white blooms. A few popular cultivars are Endless Summer, Big Daddy, Mini Penny, Twist-n-Shout, and Fuji Waterfall. Buds are set on old wood from last year's growth and should be pruned soon after flowering. Waiting until the following spring to prune or dead head will eliminate the new buds. The EXCEPTION to this rule is the Endless Summer® Collection. These macrophyllas bloom from old and new wood. The first blooms develop from old wood and should be pruned after flowering. New stems will produce another round of buds and blooms and should be pruned after flowering. Endless Summer® hydrangeas will repeat bloom throughout the summer.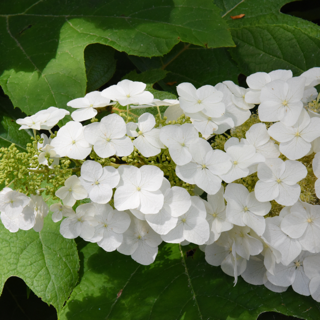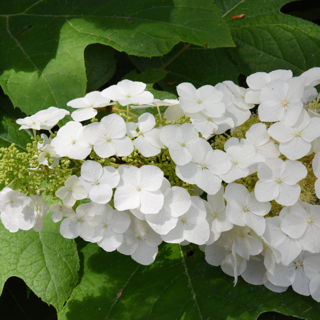 Hydrangea quercifolia – Oakleaf Hydrangeas are native and produce conical white blooms next to large leaves similar to those of an Oak tree. The foliage becomes the star of the show in fall as it morphs from green to bronze, orange and red as temperatures cool down. Flowers develop on old wood from last year's growth and should be pruned or deadheaded soon after flowering to allow time to develop flower buds for the following year.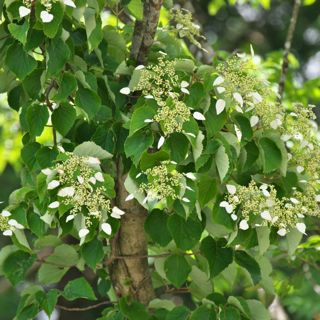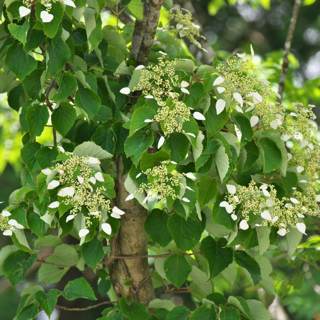 Hydrangea anomala – Climbing hydrangea is a woody vine that produces a multitude of white lacecap blooms in early to midsummer. The vine establishes itself slowly, but once the roots are established, the vines can climb quickly. Climbing hydrangea requires only minimal pruning to keep the vines under control and remove dead wood. Buds are set on old wood. Pruning or dead heading can be done after blooming occurs.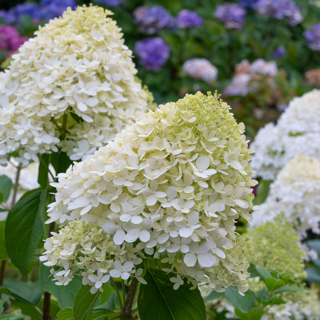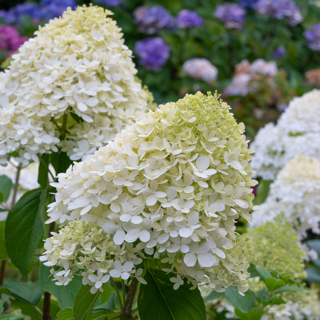 Hydrangea paniculata – While most hydrangeas prefer morning sun and afternoon shade, these can hold their own in full sun. Limelight, Little Lime, Little Lamb, Quick Fire and Pinky Winky boast striking cone-shaped blooms. Limelight is known for long-lasting blooms changing from chartreuse in summer to shades of rose in fall. Panicle hydrangeas develop flowers on new wood during the growing season. Prune while dormant in late winter or early spring before new growth appears.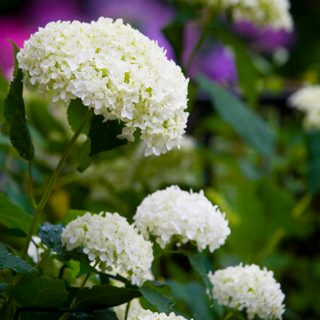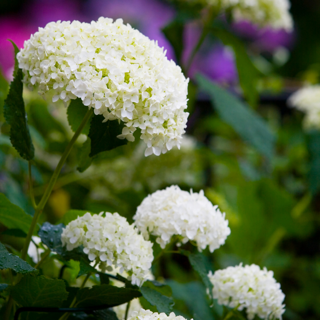 Hydrangea arborescens – Commonly known as Smooth or Wild Hydrangea, arborescens are loosely and widely branched, often with large, heavy, round blooms. Annabelle is a noteworthy cultivar, with clusters of white blooms up to 12 inches wide. Collections of arborescens offering white, cream and pink blooms include Incrediball and Invincibelle. Like paniculata, this hydrangea group sets buds on new wood and can also be pruned in late winter or early spring before new growth appears.
To Simplify:
If buds are set on old wood, prune or dead head soon after blooming to allow time for next year's buds to set.
If buds are set on new wood, prune or dead head in late winter or early spring before new growth appears
If buds are set on old and new wood, prune after first blooming, then after repeat blooms occur.
Whenever the appropriate time for pruning, remove up to a third of the total growth of the plant to improve shape and density, otherwise, just dead head the blooms.
While this may all seem a bit complicated, knowing when to prune your hydrangea is simply knowing if the blooms are set on old wood, new wood, or both. An easy way to determine the answer to that question is knowing the botanical name. Let's face it, nature is complex and we (gardeners) are drawn to plants because of it. Enjoying the variety of hydrangeas available for the landscape makes it well worth the challenge of learning a little about them, don't you think?
The varieties of hydrangeas mentioned above are just a sampling. Spring is the very best time to find a full inventory of hydrangeas at Wingard's. Come in soon!
To learn more about hydrangeas, go to https://hgic.clemson.edu/factsheet/hydrangea/
There's always something blooming at Wingard's!