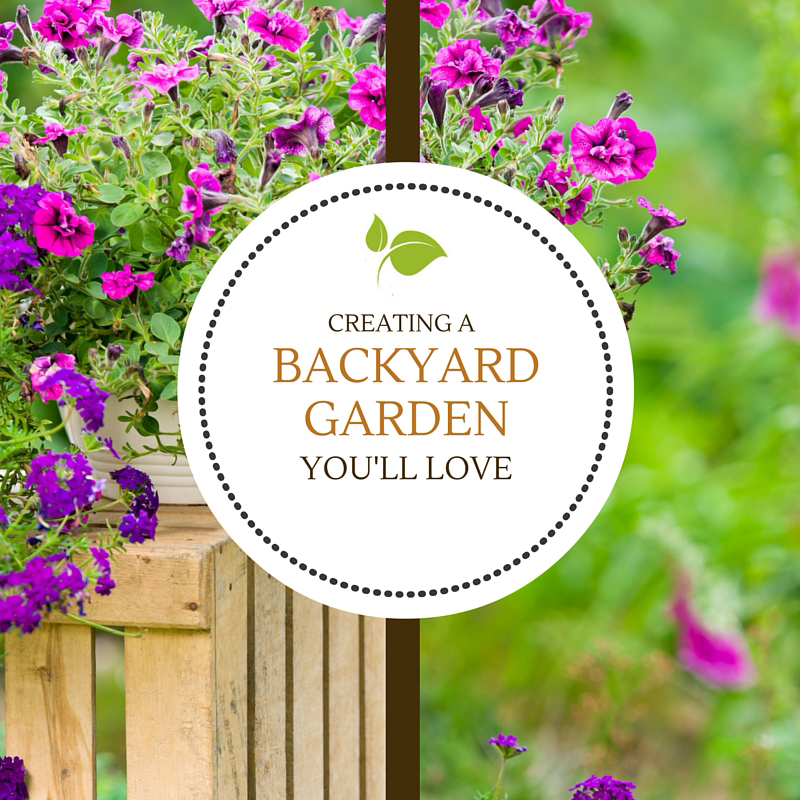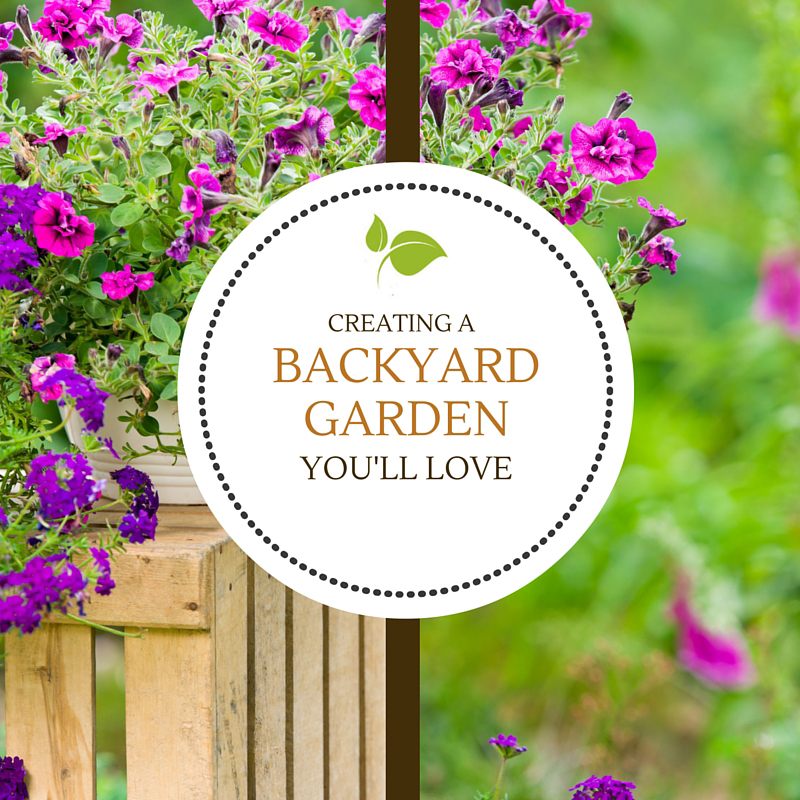 What does your ideal outdoor space look like?  Is it a place to entertain or is it your escape and relaxation retreat?
Choosing the right plants and accessories can set the tone for a beautiful backyard garden that appeals to all of your senses.  The sights, sound, and smells you add will help create the atmosphere you dream of.
If you think you don't have the time or talent to create a beautiful backyard garden, just put a few of these tips in place and see how it all comes together. They will make a huge difference in how you use and enjoy your outdoor space.
Add Color
We understand that a visit to the garden center can sometimes be overwhelming. The array of choices you have is endless!  Keep these couple tips in mind the next time you plan to purchase new plants for your garden.
Visit Wingard's Market every month of the year and buy a perennial or evergreen that is blooming at that time.  Plant it in your garden, and you'll have something blooming year round.
Add splashes of color to break up all the green and to add contrast throughout your garden.
Group plants with the same foliage or flower color for a greater impact. Think of your garden like a color wheel and plant to create a balanced effect.
Add Garden Art
There is no better way to add a piece of your personality to your garden then with garden art. Outdoor art comes in many different forms and from a wide variety of different materials. Flowers and plants are beautiful on their own, but when mixed with colorful birdbaths, garden statues, fountains and whimsical decorative elements you can bring out the beauty of nature.
When adding art keep in mind the space and scale of your garden. Adding a simple birdbath to a small garden is the perfect addition while a large water feature will help add depth to a larger space.
Add a Focal Point
Creating a focal point in your garden can add interests and depth to your space.
Sitting areas, water features, and even a fire pit can make excellent focal points. They add pleasant conversational areas and can act as an extension of your indoor space that makes you garden both functional and beautiful.
Look at your space and determine your style. Do you like the simple, clean lines of ceramic pots or the rustic charm of an old iron gate?  Decide what appeals to you and design around that.
With a little planning, you can turn your backyard garden into an oasis for all to enjoy. Add large containers filled with your favorite blooms to the natural decor of your space. Ease the transition between your indoor space and outdoor space with cobblestone or stepping stone pathways.
Be Patient
Backyard gardens evolve from season to season. Gardeners are always adding, moving and enhancing their spaces to reflect their use and personality.
Don't let your outdoor spaces overwhelm you.  Start out small and add or update a new area each year or season.
If your landscape is beginning to feel more like a hodgepodge of plants, and you need some help creating your ideal outdoor space, check out our Landscape Design Services.  Look around the area and get a feel for what you like and don't like this Spring.  Engage our designer in the summer to create a plan for you.  Then you'll be ready to plant in the Fall, which is the absolute best time for planting.
———————————————–
Here at Wingard's Market we specialize in providing outstanding customer service, offer professional gardening advice, and answers to your every day gardening questions.  Stop by and visit our beautiful Gift Shoppe, Fresh Produce Market, and take a stroll under century-old pecan trees through our Garden Wonderland!

Located at 1403 North Lake Drive in Lexington, SC. Call us at (803) 359-9091