Fresh Produce Market
There's always something blooming at Wingard's!
Locally Grown SC Produce & Products
Welcome to Wingard's Fresh Produce Market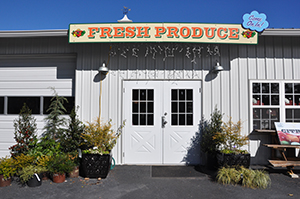 Wingard's Produce Market takes pride in showcasing produce purchased locally from the farm, with no middle man.
Eat local, buy local, is our motto!
Here at Wingard's we are passionate about eating and buying local! Working with area farmers, we are making it easier for you to know where your food comes from. By supporting the locally grown food movement we cater to those who care where their food comes from. We are stocking our market weekly with locally grown fruits and vegetables to meet this need.
Stop in for the freshest seasonal produce from some of these local farmers:
Clayton Rawls Farms – Tomatoes & Other (Lexington, SC)
Derrick Gunter – Heirloom Tomatoes (Lexington, SC)
Harmony Hills Farm – Hybrid Tomatoes, Blackberries, Blueberries (Lexington, SC)
Indian River Fruit – Fresh Florida Citrus (Central Florida)
John's Island Tomatoes (John's Island, SC)
Monetta Asparagus Farm – Asparagus (Monetta, SC)
Pelion High School – Fall Crop Local Tomatoes (Pelion, SC)
Titan Farms – Fall Green Peppers (Ridge Springs, SC)
Sease Farms – Spring Strawberries (Gilbert, SC)
Severt Farms – Misc Produce (Columbia, SC)
Still's Produce – Pumpkins (Pelion, SC)
V.B. Hook – Misc. Produce (Columbia, SC)
Watsonia Farms – Peaches & Organic Vegetables (Monetta, SC)
Fresh Shrimp caught by SC Shrimpers (Seasonal)
#1 Select Oysters from the East Coast (Seasonal)
We are also proud to carry locally produced products from the South including:

Adams Apple Butter (Lexington, SC)
Ashe County Cheeses (West Jefferson, NC)
Baked Goods by JoAnn Moss (Lexington, SC)
Bee Trail Farms – Raw Local Honey (Lexington, SC)
Bourbon Barrel Foods – Bourbon Barrel Wood Smoked Rubs, Spices, Sauces (Louisville, KY)
Classic Delite's Chips and Salsas (Austin, TX)
Clemson, SC Blue Cheese and Blue Cheese Dressing (Clemson, SC)
Debutante Farmer – Bloody Mary Mix – Voted one of the Top #24 new artisan products at this year's Southern Living Food Awards. (Oxford, MS)
Fireside Coffee Co. – Coffee (Swartz Creek, MI)
Holstein Farms – Farm Fresh Eggs (Cameron, SC)
Honeysparkle Pure Blueberry Juice (Charleston, SC)
Horsecreek Honey Farms 100% Raw Honey-Infused Flavored Honey (Chesnee, SC)
Gillespie's Peanuts (Hartsville, SC)
Golden Kernel Pecan Co. – Pecans, Candy, Pies (Cameron, SC)
Jennifer's Farm – Chicken & Duck Eggs (Cameron, SC)
Keisler's Grits Mill (Gilbert, SC)
Kinloch Plantation Products – Pecan Oil (Winnsboro, LA)
Kruger Baskets (Ghana Province, Africa)
Oliver Farm Artisan Oils – Garden & Gun Magazine 2015 Made in the South Food Winner. (Pitts, GA)
One Ash Farms Grade A Raw Milk (Ridge Springs, SC)
Peppedew Peppers (South Africa)
Roots and Branches Organic Crackers (Asheville, NC)
Sour Cream Cakes by GramE's Baked Goods (Irmo, SC)
Sallie's Greatest Simple Syrups (Cameron, SC)
Shumpert Ice Cream (Leesville, SC)
Sylvan Farms – Sausages & Fresh Produce (Saluda, SC)
The Millers Mill – Pure Maple Syrup (Middlebury, IN)
Valine's Sauces and Cheese Spread (West Columbia, SC)
Willie's Hog Dust – Seasonings, Pickled Okra, Green Beans & Asparagus (Sumter, SC)
Yoder's Good Health Herbal Tonic – Blend of real apple cider vinegar & fruit juices, along with 14 herbs & spices. (Fair Play, SC)
Zing Anything, LLC – Water Bottle Infuser for infusing natural ingredients. (Akron, OH)
We're Making Honey!
While you're here view a live working observation bee hive. Provided by Bee Trail Farms, you will be able to see a colony of honey bees at work. You will have the unique pleasure and incredible privilege of watching this truly marvelous creature and the selfless organism of its colony doing its thing.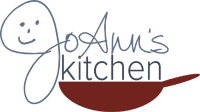 Specializing in delicious sweets … for every taste …. for any occasion.
All items are made from scratch with no added preservatives.
Click here for a complete list of baked goods by JoAnn's Kitchen.