Shade Gardening Made Easy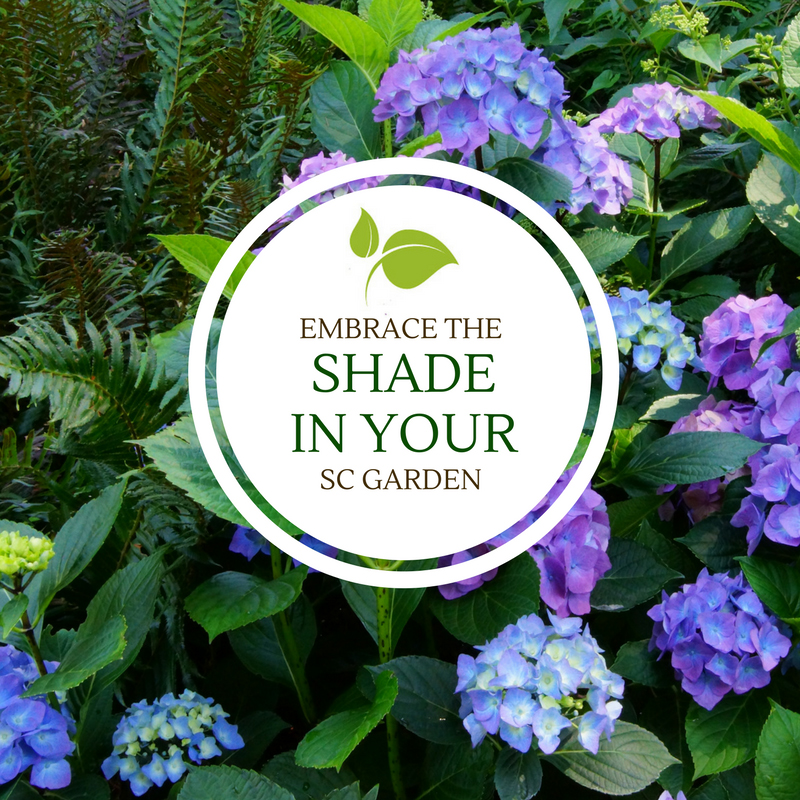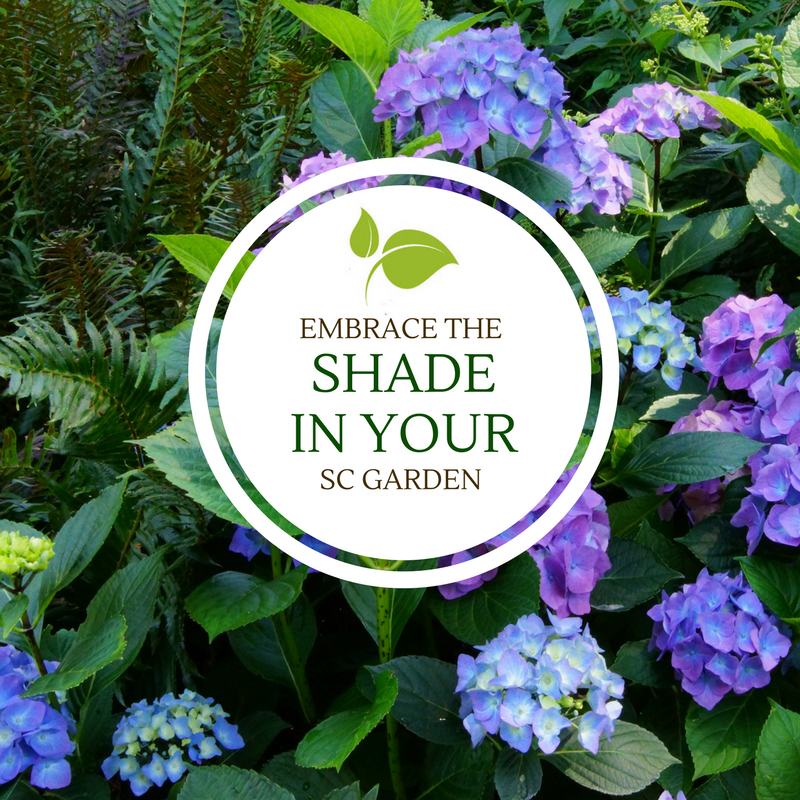 Unless you've lived in the Midlands in July and August there's no way to describe "hot" other than blistering, all day, bake in the sun heat! As South Carolinians, we're always on the lookout for a lush, shady hideaway in our gardens. Here at Wingard's Market, we want to help you make your shade garden the ideal spot to retreat from the hot summer sun.
For many gardener's shade can be a challenge and while some plants do well in low light, there are many plants to choose from that thrive in shady conditions. The key is to figure out which plants will adapt well to the light level of your landscape.
Over time your gardens will change. Trees and shrubs will mature, water condition and air circulation will change, and hardscape elements will be added. The first factor before choosing your arsenal of shade loving plants it to figure out what degree of shade your garden will have. From there you can go about choosing your favorite shade loving plants.
Classify your level of shade:
Morning Shade, Afternoon Sun – This is NOT considered shade! If this is the only shade you have in your garden, stop reading. Nothing here applies to you.
Morning Sun, Afternoon Shade – An area in your garden that the sun is blocked for much of the day, mainly between 1:00 p.m. and 6:00 m. Typically found in established gardens where mature trees block out the sun all but for a very short period of time early or late in the day. North facing exposure can generally be classified as partial shade.
Filtered Sun – The sun makes its way through tree limbs for most of the day providing "dappled" light on the ground. The plants that grow in this environment are basically the same as the ones that grow in Morning Sun/Afternoon Shade.
Full Shade – An area that is under shade all day with little or no direct sunlight. Typically found in thick tree canopies or in dense trees. Other areas may be under stairways, decks or covered patios positioned on the north side of your home.

There are some plants, in our experience, which really do best in full shade. Cast Iron, Edgeworthia, Hosta, Ferns, Aucuba, and Fatsia. Other shade plants will be fine in full shade, but those listed here actually NEED it.
For a complete list of shade loving annuals, perennials, shrubs and trees click here.
Be aware that your light patterns will change with the change of seasons. Sections of your garden may be in full sun in the winter and in full shade in the summer. The amount of shade an area gets in the summer is most important in choosing your plants. Shade plants will generally tolerate full sun in the winter. Keep a watchful eye on your garden throughout the year as trees, and shrubs mature and your landscape changes.
As you plan your shade garden keep these few factors in mind:
Shaded areas usually lack adequate moisture as the rain is blocked by a canopy of trees, and tree roots absorb most of the water. Shade gardens need regular watering even during rainy periods. For shrubs and trees, a drip system is recommended.
The more sun a shade plant gets, the more water it needs.
In South Carolina, warm climate shade plants can grow actively all year round so they must be fed a complete fertilizer in early spring and summer.
To keep your garden growing for many years, remove low-hanging branches from trees that tend to keep your gardens hidden from view and prevent adequate air flow.
If the lack of water is an issue, turn to raised beds or pottery to keep tree roots from stealing all the
Most shade plants want some sun (morning or filtered). Flowering plants, especially, need some sun in order to produce flowers.
While summer is now upon us, turn to your shade loving areas to escape the scorching summer sun and enjoy the lush green plants that thrive in our area. Once you've discovered all the shade loving beautiful annuals, perennials, trees, and shrubs suitable for shade gardening you may never want to fight the sun again.
Stop in and see us and take advantage of the native shade-loving plants we currently have in stock:
Trees: Dogwood, Redbud
Shrubs: Anise, Coastal Native Azalea, Carolina Allspice, Oakleaf & Annabelle Hydrangeas, Leucothoe
Ferns: Cinnamon, Christmas, Ostrich
Perennials: Cranesbill Geranium, Heuchera, Columbine
———————————————–
Here at Wingard's Market, we specialize in providing outstanding customer service, offer professional gardening advice, and answers to your everyday gardening questions. Stop by and visit our Beautiful Gift Shoppe and Fresh Produce Market while you stroll under century-old pecan trees. It's truly a Garden Wonderland!
Located at 1403 North Lake Drive in Lexington, SC. Call us at (803) 359-9091