Flowering Annuals, Perennials, Herbs & Hostas
There's always something blooming at Wingard's!
Click on the tabs for a list of the varieties that we typically have in stock. Please note that supplies of specific items may vary. You may call ahead to check availability.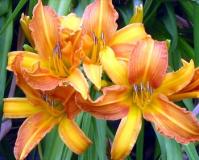 Daylilies are perennial plants, whose name alludes to the flowers which typically last no more than 24 hours. The flowers of most species open in early morning and wither during the following night, possibly replaced by another one on the same scape (flower stalk) the next day. Some species are night-blooming. Daylilies are not commonly used as cut flowers for formal flower arranging, yet they make good cut flowers otherwise as new flowers continue to open on cut stems over several days.
Antique Fringe
Armadillo Pipeline
Beyond Riches
Big Kiss
Buffy's Doll
Buttered Popcorn
Cameroons Twister
Caribbean Milo
Carolina Sun Fun
Charleston Snow
Charming Ethel Smith
Cherub's Kiss
Chesapeak Crablegs
Chevron Spider
Chocolate Splash
Christmas Wishes
Clueless Wonder
Colorado Blues
Condilla
Dragon King
Electric Mist
Elegant Candy
Enon
Etched Eyes
Fantasy Frolic
Forsyth Ace of Hearts
Forty Second Street
Frilly Bliss
God's Handiwork
Gold Elephant
Grape Ripples
Happy Returns
Indian Weaving
It's A Miracle
Janice Brown
Jean Barnhart
Jean Swann
Joan Senior
Jurassic Spider
King George
King Kahuna
Lace Cap Blush
Lake Norman Sunset
Larry Grace
Lavender Blue Baby
Lavender Rainbow
Leona Esther
Let Loose
Lindy Twirl
Long Stocking
Majestic Beauty
Martha Fawcett
Maxfield Parrish
Mokan Moon
Morrie Ott
Music of the Master
Oriental Opulence
Ozora
Party Prince
Patchwork Puzzle
Peach Emerald
Pearl Harbor
Pearlfisher Pink
Peggy Jeffcoat
Peppermint Pinwheel
Pink Ambrosia
Pink Flirt
Please Say Yes
Quiz Show
Rabbit Ears
Rainbow Eyes
Red Ribbons
Roaring Jelly Fish
Royal Hunter
Rue Madaline
Sabine Baur
Savannah Explosion
Scatterbrain
Sea Urchin
Sewing Circle
Siloam Fairy Mist
Siloam Little Angel
Siloam Tie-Dye Illusion
Smoky Mountain Autumn
Sound of Cannons
Spacecoast Sunshine
Spider Web
Stella De Oro
Stolen Treasure
Stormy Horizon
Tail Feathers
Thin Man
Topguns Pleasant Surprise
Truly Angelic
Victorian Principles
Wanda Lee Roper
Watchyl Digital Spider
When I Dream
Wild Mustang
Wild Wookie
Wiregrass Greenstar
Yazoo Wild Violet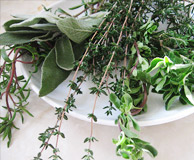 Herbs have a variety of uses including culinary, medicinal, and in some cases spiritual usage. General usage of the term "herb" differs between culinary herbs and medicinal herbs. In medicinal or spiritual use any of the parts of the plant might be considered "herbs", including leaves, roots, flowers, seeds, resin, root bark, inner bark (and cambium), berries and sometimes the pericarp or other portions of the plant.
We maintain a wide variety of herbs, including rosemarys, parsleys, sages, thymes and others, so stop in and create your own herb garden today.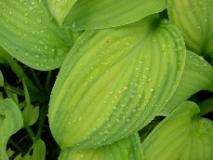 These are the varieties of Hosta that we generally keep in stock. Call ahead 803-359-9091 or email wingardsmarket@windstream.net if you are looking for a specific variety.
Albo Marginata
August Moon
Big Daddy
Blazing Saddles
Blue Angel
Blue Cadet
Brim Cup
Dawn's Early Light
Elegans
Elvis Lives
Fatal Attraction
Fire & Ice
Fortunei Albo
Fragrant Bouquet
Francee
Frances Williams
Fried Green Tomatoes
Gold Standard
Golden Tiara
Great Expectations
Guacamole
Hadspen Blue
Halcyon
Honey Bells
Hoosier Harmony
Invincible
June
Krossa Regal
Last Dance
Love Pat
Moon River
Night Before Christmas
Patriot
Risky Business
Robert Frost
Royal Standard
Shade Fanfare
Stained Glass
Stiletto
Strip Tease
Sum & Substance
True Blue
Twilight
Vareigata Margenata
Variegated
Ventricosa
Wide Brim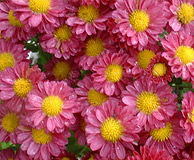 Perennials, especially small flowering plants, that grow and bloom over the spring and summer, die back every autumn and winter, and then return in the spring from their rootstock, are known as herbaceous perennials. However, depending on the rigors of local climate, a plant that is a perennial in its native habitat, or in a milder garden, may be treated by a gardener as an annual and planted out every year, from seed, from cuttings or from divisions.
Stop by to see our latest selection of perennials. New items arrive weekly.