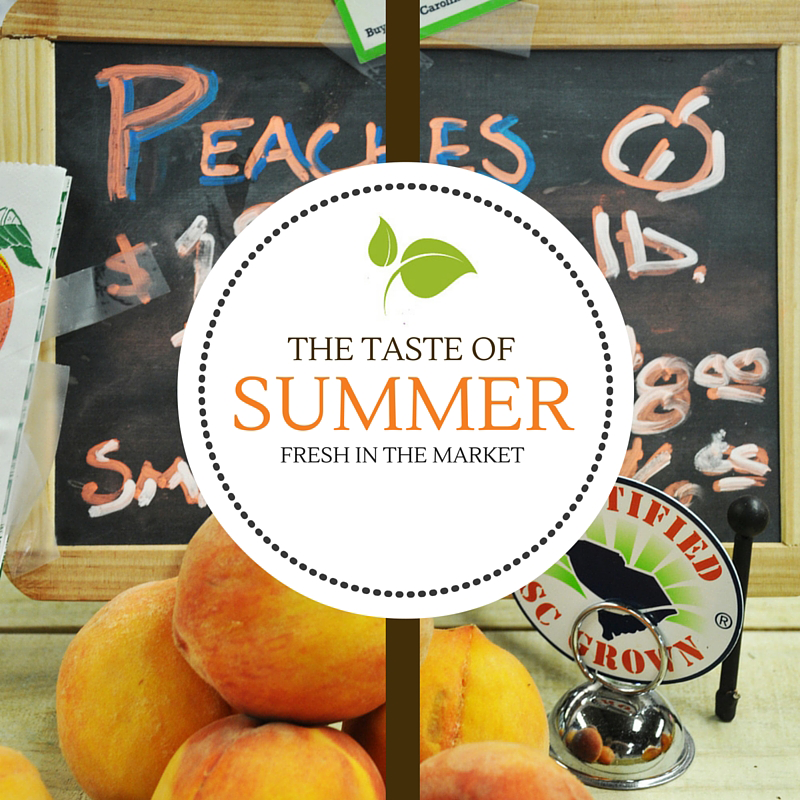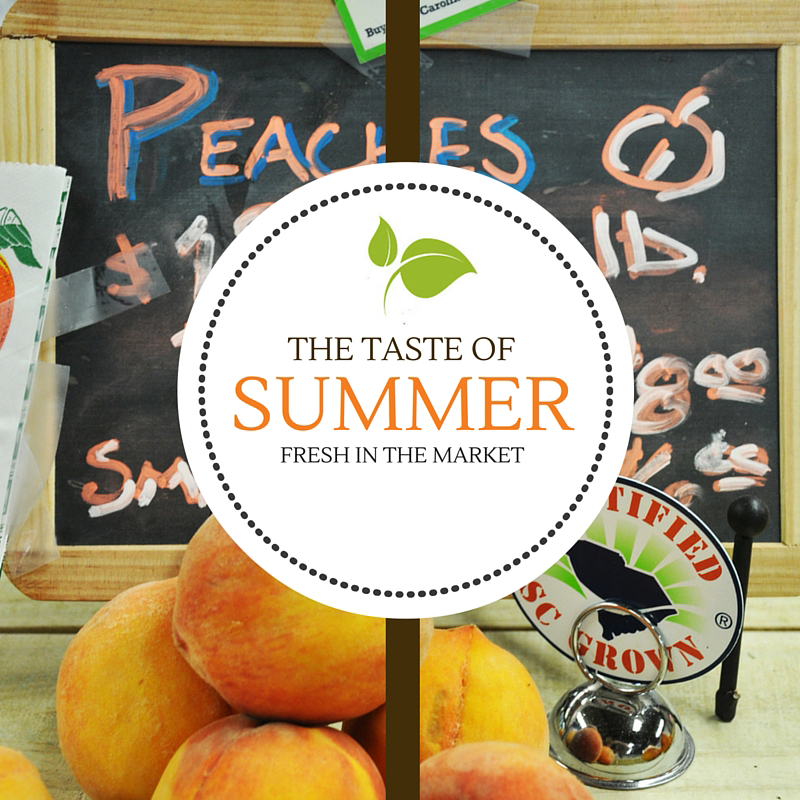 We are so fortunate to live in South Carolina where we have an abundance of fresh produce at our fingertips all season long.  If you are like us, we like to eat and we love to cook with summer produce!  Our Produce Market is bursting with an array of fresh produce supplied by our local farmers.
Simple is always better when using fresh fruits and vegetables, let the quality of the season's finest shine through.  Simple seasonings and light dressings are all that is ever needed to enhance the flavor of fresh produce.
Summer doesn't officially end until the middle of September so we still have plenty of time to enjoy what is in season now.
We love them all, but here are a few of our favorites:
Blueberries
By far blueberries are the most popular of all the summer fruit. The tiny pop-in-your-mouth fruit is a favorite of children.  Filled with antioxidants they are one treat that is a healthy option to sugar-filled treats. Store your berries in a single layer, and do not wash until you are ready to use them.
In our house, our kids always loved them frozen as an afternoon snack during our hot South Carolina summers.
Corn
The best batch of sweet corn is one that is purchased as soon as it's picked.  As corn ages the sugars turn to starch which lessens its sweetness. To pick the best ears look for deep brown silk tips where the silk is still pliable and not entirely dried up. Open the tip end and make sure the kernels are plump and milky when pinched.
One of our favorite ways to enjoy sweet corn is grilled. Peel back the corn husks and remove the silk. Spread ears with one tablespoon butter, sprinkle with sea salt and fresh cracked pepper and then close the husks back up.  Wrap each ear of corn in foil and place on the grill and cook for about 30 minutes or until the corn is tender.
Figs
If you have a fig tree in your yard you know the figs are ripe when you hear the tree buzz from the bees that are feeding on it! But if you don't, our Produce Market has freshly picked figs for you…without the bees! Figs spoil quickly, so use them up fast.  Their delicate fragrant taste is the perfect complement to desserts, baked goods and a great addition to savory foods like meat and cheese.
We love adding fresh figs to salads and sliced on crackers with ricotta cheese and honey.

Peaches         
Row after row of peach orchards in the Midlands supply us with the freshest peaches found in the country. When buying peaches look for fruit that is firm to touch without brown spots or wrinkling.  To tell if they are ripe don't be afraid to smell them.  Sun ripened peaches will smell as good as you expect them to taste.  To keep them freshest longest don't wash them until you are ready to eat them.
The best way to eat a fresh peach is outside where you can let the sweet juice drip down your arm.
Tomatoes
We are big advocates for the sweet taste of Heirloom tomatoes…no other tomato compares to the flavor these funny looking tomatoes give. The unusual shape and size should not deter you from trying them. Tomatoes that have been vine ripened have the best flavor and are the best way to describe summer!
There's no other way to eat a fresh tomato than with a little sea salt, fresh cracked pepper, fresh basil, olive oil and balsamic vinegar. Yum!
Zucchini
Summer is the perfect time to enjoy summer squash!  Zucchini is the most popular, but the crookneck, yellow and pattypans are just as delicious. When at its freshest you can roast, grill, steam, fry or bake them.  When buying look for small squash that is bright green or yellow and free of spots and bruises. Stay away from the larger squash that will be bitter and lack flavor.
We have a sweet tooth here at Wingard's, so our favorite way to enjoy zucchini is when it's made into zucchini bread, warm out of the oven, smothered with butter!
Stop by the Produce Market and see the array of local produce brought in daily by our preferred local farmers!
———————————————–
Here at Wingard's Market we specialize in providing outstanding customer service, offer professional gardening advice, and answers to your every day gardening questions.  Stop by and visit our beautiful Gift Shoppe, Fresh Produce Market, and take a stroll under century-old pecan trees through our Garden Wonderland!

Located at 1403 North Lake Drive in Lexington, SC. Call us at (803) 359-9091