Shrubs & Flowers
There's always something blooming at Wingard's!
Click on the tabs for a list of the varieties that we typically have in stock. Please note that supplies of specific items may vary. You may call ahead to check availability.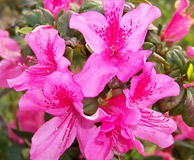 Azaleas are generally slow-growing and do best in well-drained acidic soil (4.5–6.0 pH). Plant enthusiasts have selectively bred azaleas for hundreds of years. This human selection has produced over 10,000 different cultivars which are propagated by cuttings. Fertilizer needs are low; some species need regular pruning.
Encore Azaleas (all varieties stocked)
Amethyst
Angel
Belle
Carnation
Carnival
Cheer
Chiffon
Coral
Debutante
Embers
Empress
Ivory
Lilac
Lily
Monarch
Moonlight
Princess
Rouge
Royalty
Ruby
Sangria
Sunburst
Sundance
Sunset
Sweetheart
Twist
Wingard's Own (indicas)
Chinsoy
Christmas Cheer
Coral Bells
Formosa
George Taber
Gerber White
Gumpo Lt. Pink
Gumpo White
Hershey Red
HH Hume
Hino Crimson
Hino de-Giri
Judge Solomon
Pink Pearl
Red Slipper
Red Wing
Snow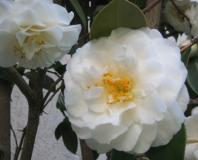 We carry many varieties of Camellias and Sasanquas. Camellias require full shade and bloom in the Winter; Sasanquas can take more sun and bloom in the Fall. We usually have many of the varieties listed below in stock, so please stop in or give us a call if you have questions. Supplies of specific items may vary, so you may wish to call ahead to check availability.
Camellias – Bloom in the winter to early spring; require afternoon shade in the summer. Generally slow-growing and reach 8-10 feet tall; evergreen; varieties we currently have in stock are:
To view what each variety looks like please click here>>
Berenice Beauty
Black Tie
Blood of China
Bob Hope
C M Hovey
Christmas Beauty
Debutante
Dr. Tinsley
Empress Variegata
Faith Varigated
Goggy
Governor Mouton
Greensboro Red
Herme
High Hat
Jury's Yellow
Kramer's Supreme
Lady Clare
Lady Clare Variegated
Lady Vansittart
Mathotiana
Moonlight Bay
Morning Glow
Otome
Pink Perfection
Prof Chas Sergeant
Sea Foam
Snow Flurry
Victory White
Sansaquas – Generally bloom in the Fall (some varieties bloom in the Spring); can be planted in sun or shade; while most varieties get fairly tall, there are a few low-growing varieties; evergreen; varieties we currently have in stock are:
Albino ACS (ht: 2-3')
Apple Blossom
Autumn Moon
Bonanza (ht: 3-4')
Dawn
Jean May
Kanjiro
Mine-No-Yuki (ht: 5-6')
Northern Lights
Setsugekka
Shishigashira (ht: 3-4')
Showa No Sakae
Sparkling Burgundy
William Lanier Hunt
Yuletide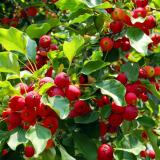 Blackberries
Apache
Black Satan
Blueberries
Climax
Tift Blue
Apraho
Hull
Premiere
Raspberries
Apache Black
Heritage
Dorman
Latham Red
Grapes
Albermarle Muscadine
Concord Seedless
Flame Seedless
Higgins Muscadine
Noble Muscadine
Southland Muscadine
Thompson Seedless
Carlos Muscadine
Cowart Muscadine
Frye Muscadine
Jumbo Muscadine
Reliant
Summit Muscadine
Triumph Muscadine
Trees
Calamondin Orange
Meyer Lemon
Centennial Kumquat
Satsuma Tangerine
Perennial
Miscanthus
Muhly
Evergreen
Lomandra Breeze
Pampas
Shade Groundcovers
(cannot tolerate summer sun (1:00 pm – 6:00 pm)
Mondo Grass
Lenten Rose (Hellebores) (flowers)
Ajuga
Heuchera ( flowers)
Ferns
Creeping fig (climbs)
Pachysandra
Groundcovers
*Evergreen Giant Liriope
*Liriope – Green & Variegated
Junipers
*Asiatic Jasmine
Sedums
*Can also be grown in more shady conditions
Arborvitae Emerald Green
Arborvitae Green Giant
Blue Rug
Irish
Torulosa
Arborvitae Globe
Blue Pacific
Cypress Italian
Parsonii
Arborvitae Golden Globe
Blue Point
Gold Mop Cypress
Procumbens Nana
Evergreen Shrubs
Small (1-3' in height)
*Dwarf Gardenia (Green & Variegated) (flower)
Dwarf Nandina: Blush, Flirt
Holly, Carissa
Japanese Holly: Soft Touch, Heleri
Abelia: Kaleidoscope, Radiance
*Pittosporum: Wheeler's Dwarf, Mojo (Variegated)
Medium (3-4' in height)
Japanese Holly: Compacta, Dwarf Yaupon
*Gardenia Hardy Daisy, Frost Proof (flower)
*Goshiki False Tea Olive (variegated)
Ligustrum, Sunshine (bright chartreuse)
*Loropetalum, several var. (red foliage, pink flowers)
*Loropetalum, several var. (green foliage, white flowers)
Indian Hawthorne (flower)
*Winter Sun Mahonia
*Sasanqua Shishigashira, Mine No Yuki, Bonanza (flower)
Distyllium (red flowers) – several varieties
Med. Large (4-6' in height)
Holly, Steeds (Conical)
Holly: Dwarf Burfordi
Privet, Swift Creek (variegated)
*Gardenia: August Beauty, First Love (flower)
Heavenly Bamboo Nandina (berries)
*Tea Olive, Variegated
Tinus Viburnum Spring Bouquet
Large – Greater than 6' in height at maturity, but can be maintained at lower-than-maximum heights by pruning:
*Loropetalum varieties – (red foliage, pink/red flowers)
*Wavy Leaf Ligustrum – flower
*Tea Olive – fragrant flower (taller than wide)
*Japanese Yew (taller than wide)
*Cleyera
Hollies – Nellie Stevens, Oak Leaf
Eleagnous
*Pittosporum: Compacta, Variegated
Privet, Variegated
Oleander, many varieties – flower
*Sasanqua, many varieties – flower
Sky Pencil Holly – tall and very narrow
*Can also be grown in more shady conditions
Conifers
Junipers – various sizes
Cypress – various sizes
Arbovitae – various sizes
Semi-deciduous Shrubs
Knock-out Roses – 4-5' – flowers all summer
Drift Roses – 2-3' flowers all summer
Deciduous Shrubs
Barberry – leaves in rich red or golden colors
Spirea – flowers
Burning Bush – red foliage in fall
Forsythia (Yellow Bells) – yellow flowers
Hydrangeas (Paniculata only) – flowers
Chinese Snowball Viburnum – flowers
Butterfly Bush – flowers
Harry Lawder's Walking Stick – winter interest
Itea (flowers in spring, red foliage in fall)
Shade Evergreen Shrubs
(cannot tolerate summer sun (1:00 pm – 6:00 pm)
Small (1-2' in height)
Yew, Spreading (Cephalotaxus Prostrata)
Azaleas (flowers)
Cast Iron
Medium (3-4' in height)
Mahonia Soft Caress (flowers)
Winter Daphne (fragrant flower)
Azaleas (flowers)
Encore Azaleas (flowers)
Boxwoods
Pieris Japonica (flowers)
Med. Large (5-6' in height)
Acuba
Leucothoe (flowers)
Anise (flowers)
Mahonia (flowers)
Rhododendron (flowers)
Azaleas (flowers)
Large (>6' in height)
Fatsia
Camellias (flowers)
Deciduous Shrubs
Hydrangeas (flowers)
Edgeworthia Chrysantha (winter flowers)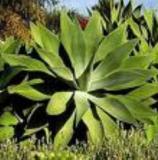 Agave Americana (Century Plant)
Agave Cornelius
Agave Desmettiana
Agave Desmettiana Variegated
Agave Gemniflora
Agave Parryi
Agave Queen Victoria
Agave Salmiana Mr. Ripples
Agave Twin Flowered
Sedum (many varieties)
Yucca Banana Split
Yucca Bright Edge
Yucca Color Guard
Yucca Golden Sword
Yucca Hesperaloe Red
Yucca Hesperaloe Yellow
Yucca Sapphire Skies