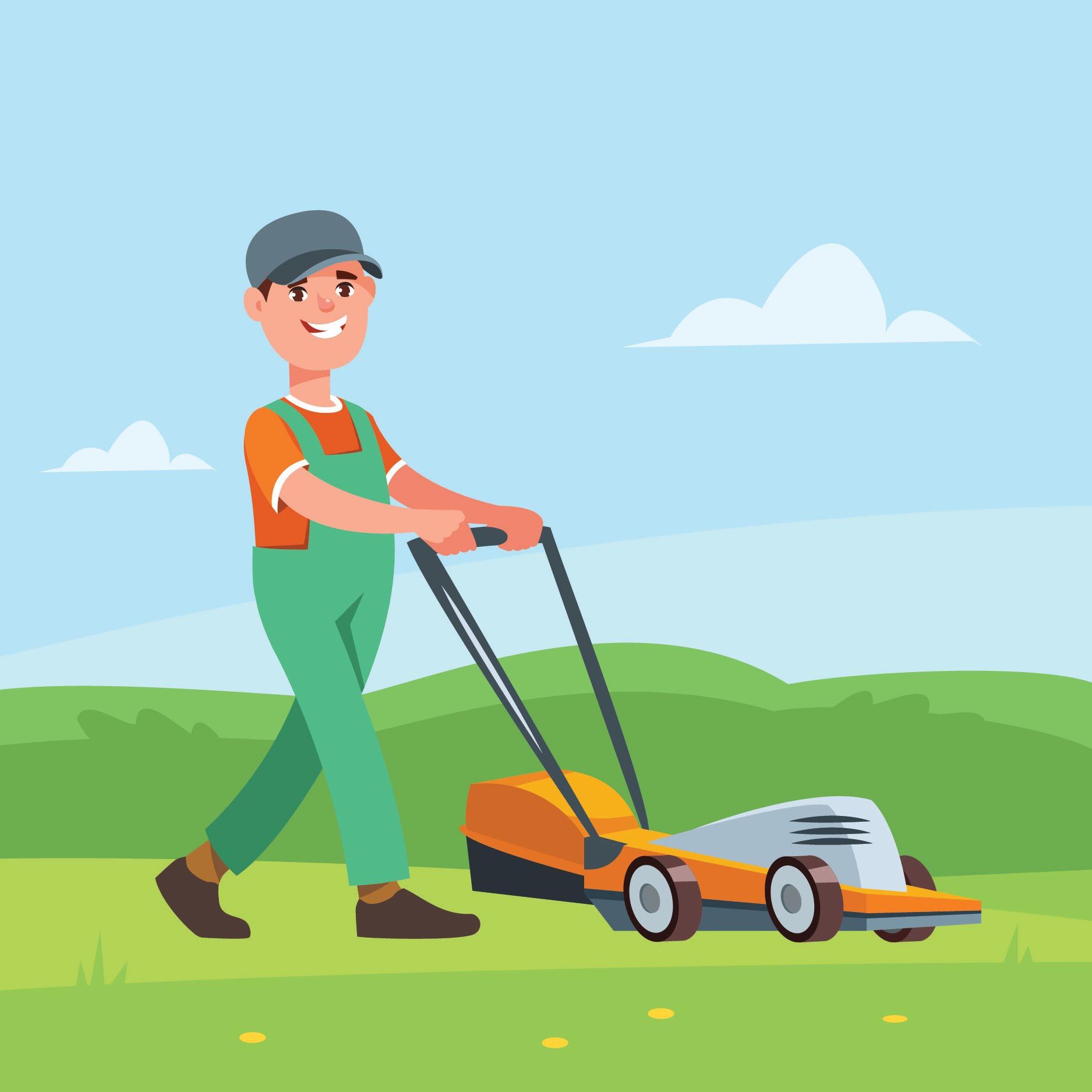 BE THE ENVY OF YOUR NEIGHBORS – LAWN CARE MADE SIMPLE!
By Kathy Torres
Happy New Year everyone – here's to a happy and healthy 2023! January is a time of year for resolutions and organization, a period to begin anew, in which most of us are inspired to make changes and improvements. We were too busy in December, but now it's time to get back to the gym to the exercise class or workout routine. Taking down the Christmas tree and packing away the decorations encouraged us to clean, organize and put things back the way they were. It's a time for pondering what is ahead of us in the coming months… tackling a project at work, focusing on a home improvement idea, planning a family vacation, or thinking about your summer garden. This is also the best time of year to get organized and prepared to care for your lawn. You can't wait until the weather gets warm or you'll be scrambling to catch up! Lawn care can be over-whelming and complicated, but not if you follow Wingard's 4-Step Lawn Care Program. Wingard's has taken all the guess work out of the equation by recommending exactly what is needed for your type of Southern grass and providing the timeline for application of products to keep your lawn looking it's absolute best during both the dormant and growing seasons.
Wingard's 4-Step Lawn Care Program was established to provide customers with a SIMPLE, easy-to-follow guide to lawn applications, and has proven to be a dependable, cost-effective solution. A discounted price (25%) is offered if you sign up each year in January and pay for the steps in advance. It's your choice to either take all the products with you at the time of purchase, or let us hang on to it for you until it's time for the application. Either way, you will receive an e-mail reminder from Wingard's to remind you when it's time to apply. Whether your grass is Centipede, St. Augustine, Bermuda, or Zoysia, our program can help you be the envy of your neighborhood!
You have a homework assignment to complete before you get started. First of all, you need to know what grass or combination of grasses you have in your landscape. It all looks green to you? Bring us a clump and we will try to identify the variety. If we're stumped, we will refer you to Clemson Extension. Next, measure the square footage of your lawn. A rough estimate is sufficient. In addition, consider having your soil tested, front and back. It's not absolutely necessary, but will give you the best results. Stop by one of Wingard's checkout stations to pick up the soil sample bag(s) and form you need to provide for Clemson Extension to test for you. We can also assist you with filling out the form, but you will need to mail the sample to Clemson University or deliver it to the Clemson Extension office in Lexington.
Another important prep is to make sure you have the best type of spreader and that you understand the settings. We highly recommend the broadcast (disperses in a circular motion) versus the drop spreader. Broadcast spreaders provide a more even application, reduce your passes by more than half, and you won't end up with stripes. Here are a few more spreader specifics:
When spreading fertilizer,

put the setting a notch or two above half. For example, if there are 20 notches on the spreader, 11-12 would be the setting. You don't have to cover every square inch of turf to get good results, so if you think that's too much, drop to a notch below half. With hand-held spreaders, if there are 5 or few settings open it all the way. If a hand-held spreader has 10 or more settings, put the setting a notch or two above half.

For pre-emergent herbicides,

put the setting on, or a notch above, one quarter. (If there are 20 notches, 5-6 would be the setting.) On hand-held spreaders, if there are 5 or fewer settings lower the setting to 3, or even 2. If a hand-held spreader has 10 or more settings, put the setting on, or a notch above, one quarter. If your gut tells you the dosage is not enough – you don't think it's covering the zone that needs to be covered – then up it a notch or two.
Don't overthink the math on this. You can be off by a notch or two without fear of over doing it. Lastly…always wash your spreader after every use to prevent corrosion.
The 4 STEP PLAN: Each step in Wingard's Lawn Care Program is designed for the season or time of year and the needs of each type of grass. In addition to the recommended products for weed control, fertilizer, and nutrients, the plan includes the appropriate pH, mowing height, and water needed for each type of grass. There is no "one size fits all" for lawns, however, when a combination of grasses exists, the best solution is typically the care plan for Centipede grass. All of the information on the Lawn Care Plan is available on the Wingard's Market website. (CLICK HERE).
Just to give you some basics, let's talk a little about each step:
Step 1: Application of pre-emergent weed control is recommended for February to March, usually when the Forsythia begins to bloom, or when temperatures remain above 65 degrees for 4 consecutive days. Fertilizer is NOT applied this early! The same product is used for all grass types on this application.
Step 2: In April or May, after you have mowed your lawn two times (mowing early-sprouting weeds does not count), it is time for weed & feed. This is applied when grass is fully out of dormancy and ready to absorb and use the fertilizer. The "weed" component will prevent germination of new weeds, but you may need contact weed control for spot treatment of pesky weeds. More about that ahead. This is also time to apply product to prevent this particularly pesky weed… Chamberbitter (CLICK HERE) that shows up in August.
Step 3: The grass is really looking good in June and July because the main ingredient, warm weather, has arrived. The goal now is to give the lawn the nutrients it needs to stay green and healthy. St. Augustine needs an application in June, however, Centipede, Zoysia and Bermuda will wait until July. St. Augustine and Bermuda need iron, which is included in the product for this application. Because of the ideal growing conditions for the grass, the weeds also are on board, so a bit of contact weed control may also be necessary. It is nearly impossible have a completely weed free lawn, but you'll get as close as you can with this lawn care program.
Step 4: September to October is time to prepare for overwintering the lawn. Another application of pre-emergent weed control is recommended because of the mild temperatures and the ability of some weeds to germinate in cooler weather. For St. Augustine and Bermuda, potash is applied to provide nourishment needed in winter. Step 4 (a) is an optional application of pre-emergent weed control applied in November/December for lawns with Poa Annua (Annual Bluegrass) issues. (CLICK HERE for more info on Poa Annua).
Contact weed control (spot treating for weeds) can be tricky, so it is VERY IMPORTANT to read the label on any product you use. Staff at Wingard's can provide assistance in identifying a particular specimen, as well as directing you to the appropriate product for your type of grass. There is no "one size fits all" here either!
There are basically 2 kinds of weeds…broadleaf and grassy (the name pretty much describes the beast), and the weed killing products are for either broadleaf weeds or grassy weeds. When spot treating the lawn with products to destroy persistent weeds, you must identify whether broadleaf or grassy first, then find a herbicide that is safe for your type of lawn AND works on that particular type weed. Broadleaf weeds are easier. For most of them, use Fertilome Weed Free Zone, which is safe for all southern grasses. Grassy weeds are more complicated. For Centipede or St. Augustine, use Atrazine, and for Zoysia or Bermuda, use Weed Out w/Crabgrass Killer. The label will indicate which weeds are controlled. There are some very determined specimens like nutsedge that need a more specific product like Weed-Out with Nutsedge Control. When in doubt, ask one of Wingard's knowledgeable staff.
Now, if all that weed talk makes you scratch your head, don't panic. It's just an example of the complexities of lawn care. From nutrition to fertilizer to weed control, there is a lot to know. Educating yourself is key to success in just about everything, so don't be discouraged, just push up your sleeves and meet the challenge. OF COURSE…if you want to make lawn care just a little easier, rely on Wingard's 4-Step Lawn Care Plan to give you an outline to follow. We still want you to learn, but we will lead you through the process!
Take some time to review the plan at https://wingardsmarket.com/do-it-yourself-lawn-maintenance/ then give us a call or come in and sign up for the pre-pay option in January. You'll save a few dollars AND be reminded of the exact time to make appropriation applications for your lawn. That means less doing and thinking for you and more time for those other New Year's resolutions and projects!
There's Always Something Blooming at Wingard's!