Eat Local – Buy Local
Gone are the days when knowing where your food came from meant stepping out your back door to the family garden! Today's world is filled with pre-packaged, freshly sealed and ready-made foods, so it is hard to know where our food actually comes from.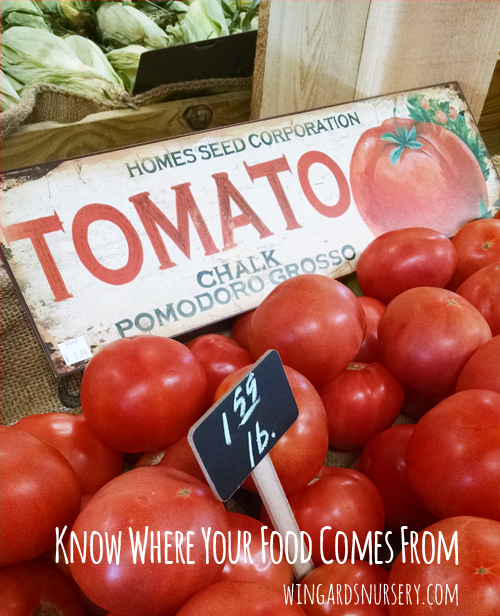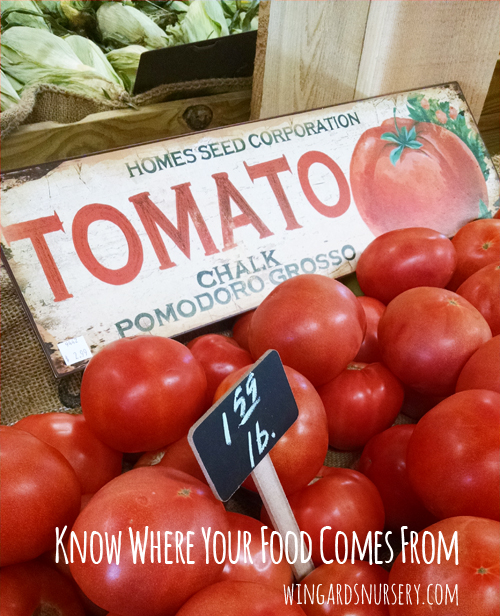 Here at Wingard's we are passionate about eating and buying local! Working with over 20 area farmers, we are making it easier for you to know where your food comes from. The local food movement is being driven by people who care about the food they feed their families. We are stocking our Farm Fresh Produce Market weekly with locally grown fruits and vegetables to meet this need.
Eating local and eating seasonally fresh foods is making a big comeback in the Midlands of South Carolina. The old practice of canning seasonal fruits and vegetables is an economical way to preserve food at its peak freshness to be enjoyed all year long.
By supporting an "Eat Local" mentality, you are making the choice to care about where your food comes from.
Here are a few reasons why eating locally grown food is important:
Farmers rely on people to help them bridge the gap between the farm and the dinner table. It is so important that children learn from an early age what real food is. Teaching them to understand how vegetables are grown, where cheese comes from and what farm fresh eggs are will help them have a healthy relationship with food.
Pre-packaged, sugar-laden foods can easily be replaced with real food made from scratch using fresh fruits and vegetables, providing your family healthier meals.
Eating local means your food doesn't have to travel as far to make it to your plate, lessening the carbon emissions that impact the environment. It also means money stays in the local economy supporting local farmers and suppliers. Keep in mind local food often is more affordable, fresher and has more nutritional value than food that has traveled long distances to make it to your supermarket.
Are you ready to jump on board the local food movement? Here are a few ways:
Buy in-season fruits and vegetables.
Learn how to preserve food to enjoy all year long.
Shop at local farmers markets.
Choose restaurants that support local produce and meats.
Start a garden of your own.
If your local ordinances allow it, raise a few chickens for their eggs.
Nothing makes a meal more special than knowing where each ingredient comes from. A homemade meal made with locally grown fruits and vegetables has a huge story to tell. Take the time to appreciate what you're eating and support the Eat Local – Buy Local Movement.
———————————————–
Here at Wingard's Market we specialize in providing outstanding customer service, offer professional gardening advice, and answers to your everyday gardening questions. Stop by and visit our beautiful Gift Shoppe and Fresh Produce Market while you stroll under century-old pecan trees. It's truly a Garden Wonderland!
Located at 1403 North Lake Drive in Lexington, SC. Call us at (803) 359-9091